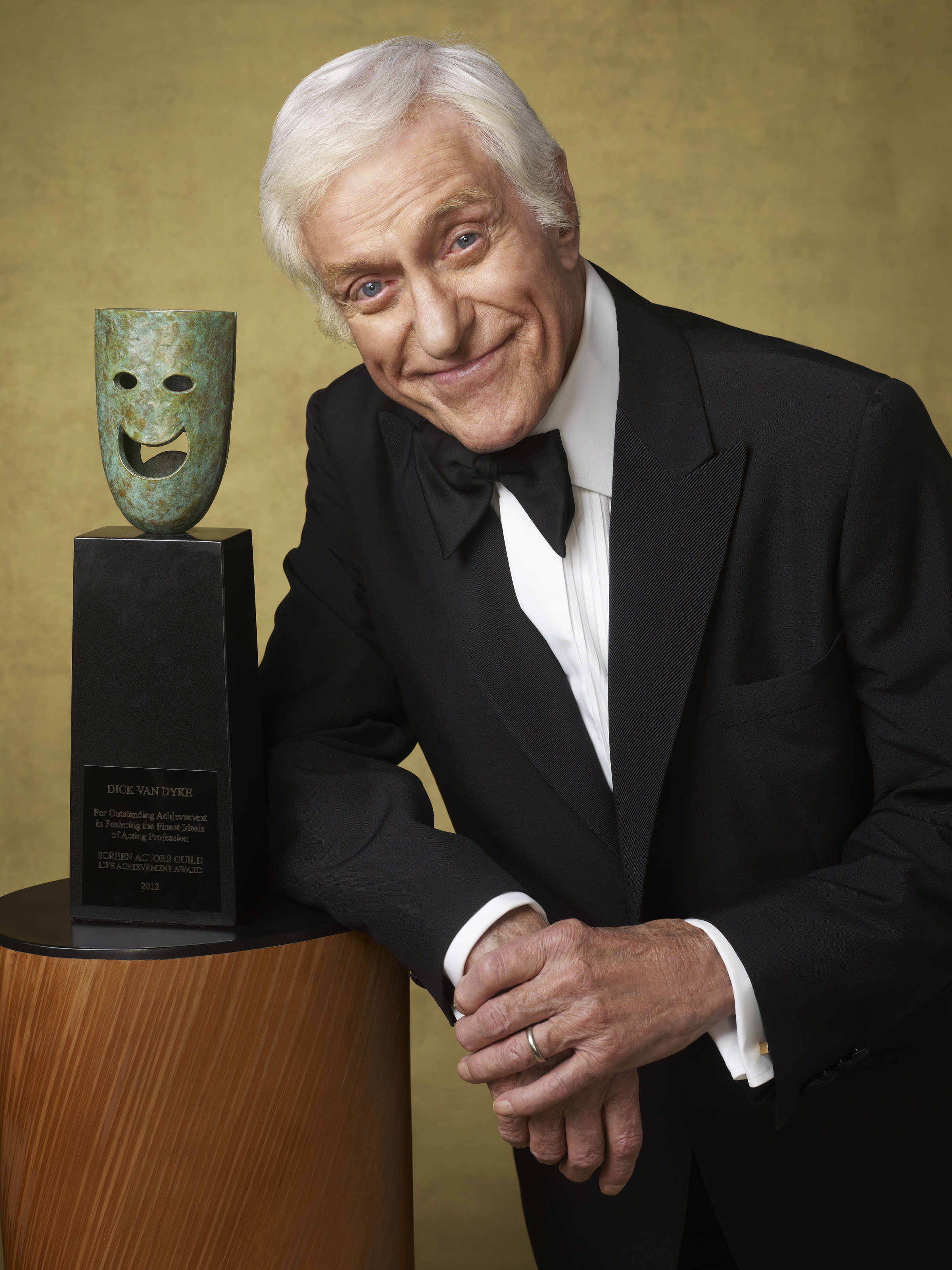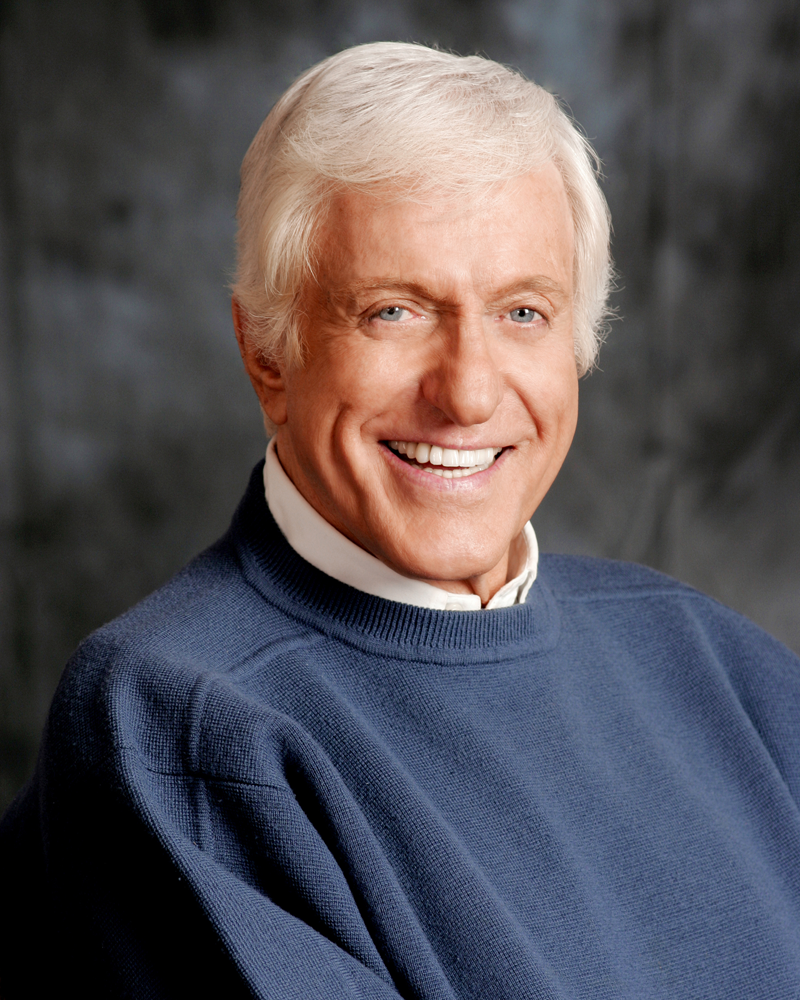 49th
life achievement
recipient,
2012
Dick Van Dyke
Dick Van Dyke, Screen Actors Guild's 49th Life Achievement Award Recipient.
Nominated and voted on by the union's National Honors and Tributes Committee, the SAG Life Achievement Award is bestowed for outstanding achievement in fostering the finest ideals of the acting profession.
Acceptance speech at the 19th Annual SAG Awards:
"Thank you!...Mr. Lincoln. Marvelous. Whoa! [laughs] [applause] That does an old man a lot of good. Such a thrill, thank you. I have to say one thing: my lord and savior, Carl Reiner, couldn't be here tonight. [laughter] There's a lot of flu going around. Mary couldn't be here. Everybody's sick. [coughs] And I'm all right. [laughter] Carl Reiner who waited five years to say to me, "It's 'Pee-tree' not Petrie." [laughter] I'm not kidding. He never told me the truth. You know, I've knocked around in this business 70 years, and I still haven't quite figured out what it is I do. But it's been – the years have just been full of surprises for me. And a lot of fun. Aren't we lucky to have found a line of work that doesn't require growing up? [applause] I love that. [laughs]
Read More
Dick Van Dyke
×
I have my wonderful family here tonight, guaranteed non-toxic absolutely to the rest of the world. My beautiful wife, Arlene. I'm still singing and dancing. I'm world famous for my Cockney accent. [laughter]
You know, I have to say this: I am looking at the greatest generation of actors in the history of acting. You've all lifted the art, I don't know, to another place now. And besides that, you're everywhere. You're in Darfur, Somalia, Haiti, New Orleans, you're all over the place. Try to do what's right. [applause]
You know, I have to thank my volunteer here –Tony Bent… Alec Baldwin, sorry. [laughs] Who volunteered the last minute to come in. Thank you so much. And for that nice introduction. And all I have to say is if this very heavy object means that I can refer to you as my peers, I'm a happy man. Thank you. God bless. [applause]"
See the full press release here.
FOR MEDIA ONLY: If you would like a downloadable photo of Dick Van Dyke, please email awardsphotos@sagawards.org
Read Less