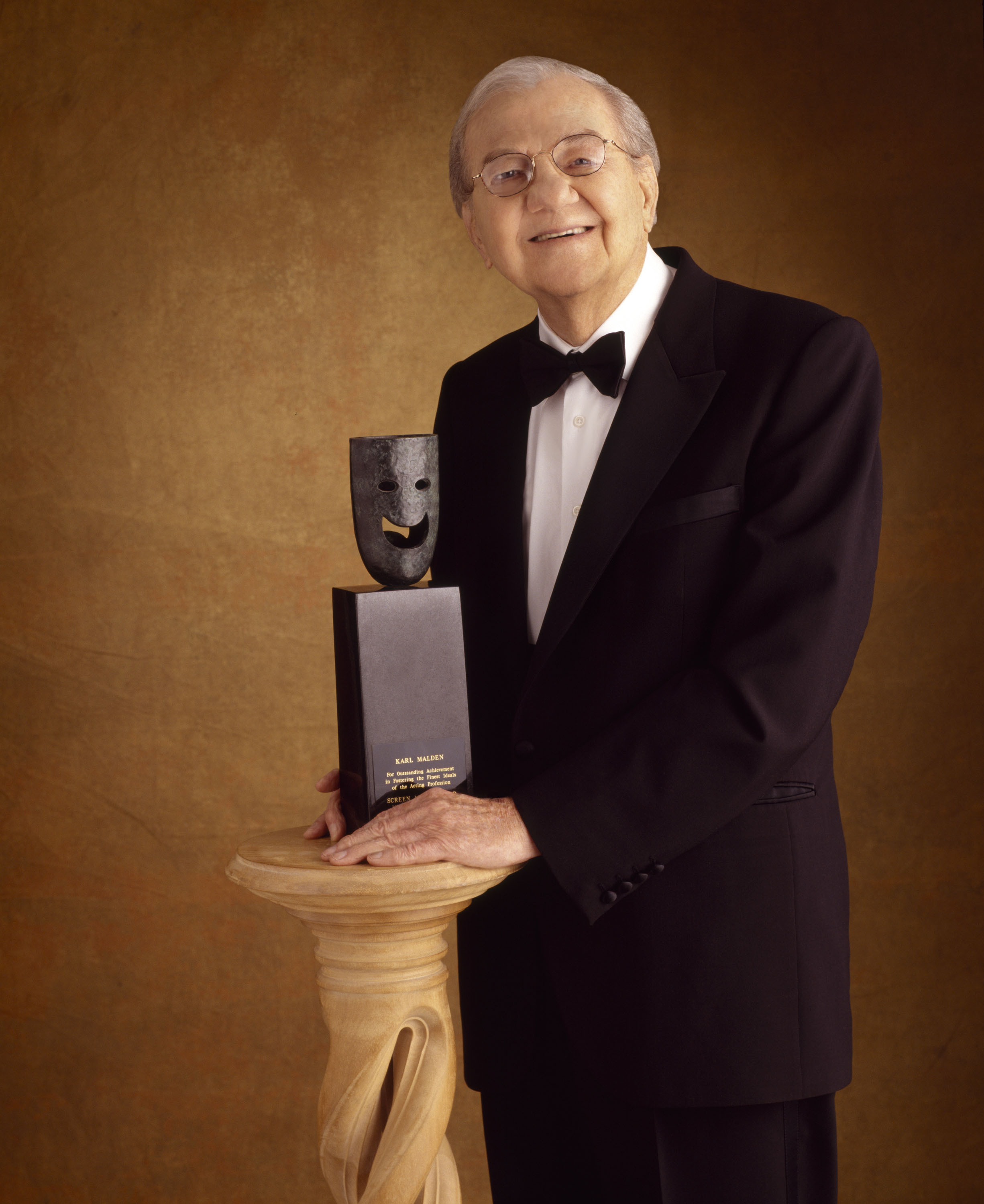 40th
life achievement
recipient,
2003
Karl Malden
Photo Credit: Mark Hill/TNT
Award acceptance speech:
Thank you. Thank you very much. Thank you, thank you very much. I am so honored to be here… In 1937 I went to New York for the first time, and I found myself at the Belasco Theater ­ backstage at the Belasco. There was a magazine lying there and I went through the pages. And I suddenly saw something, I read it. And I would like to tell you what I read. It goes like this…

"I believe that life created artistically on the stage is superior entertainment. And that superior entertainment is educational. Therefore, an actor spreads culture, his profession has dignity, he has a right to be proud of it. If he respects his profession, then he makes others respect it." Now, I read that a long time ago, and in this career that I chose for myself, I was always proud to be an actor. And this time especially, at this moment especially.
Read More
Karl Malden
×
So, to the wonderful Screen Actors Guild, to all the actors and actresses in our country, and to this moment, to everybody here tonight, let me say I am thankful of this moment in my career. And if I may say so, I am thankful to you in this life of mine. This is the peak for me. Thank you.
Read Less