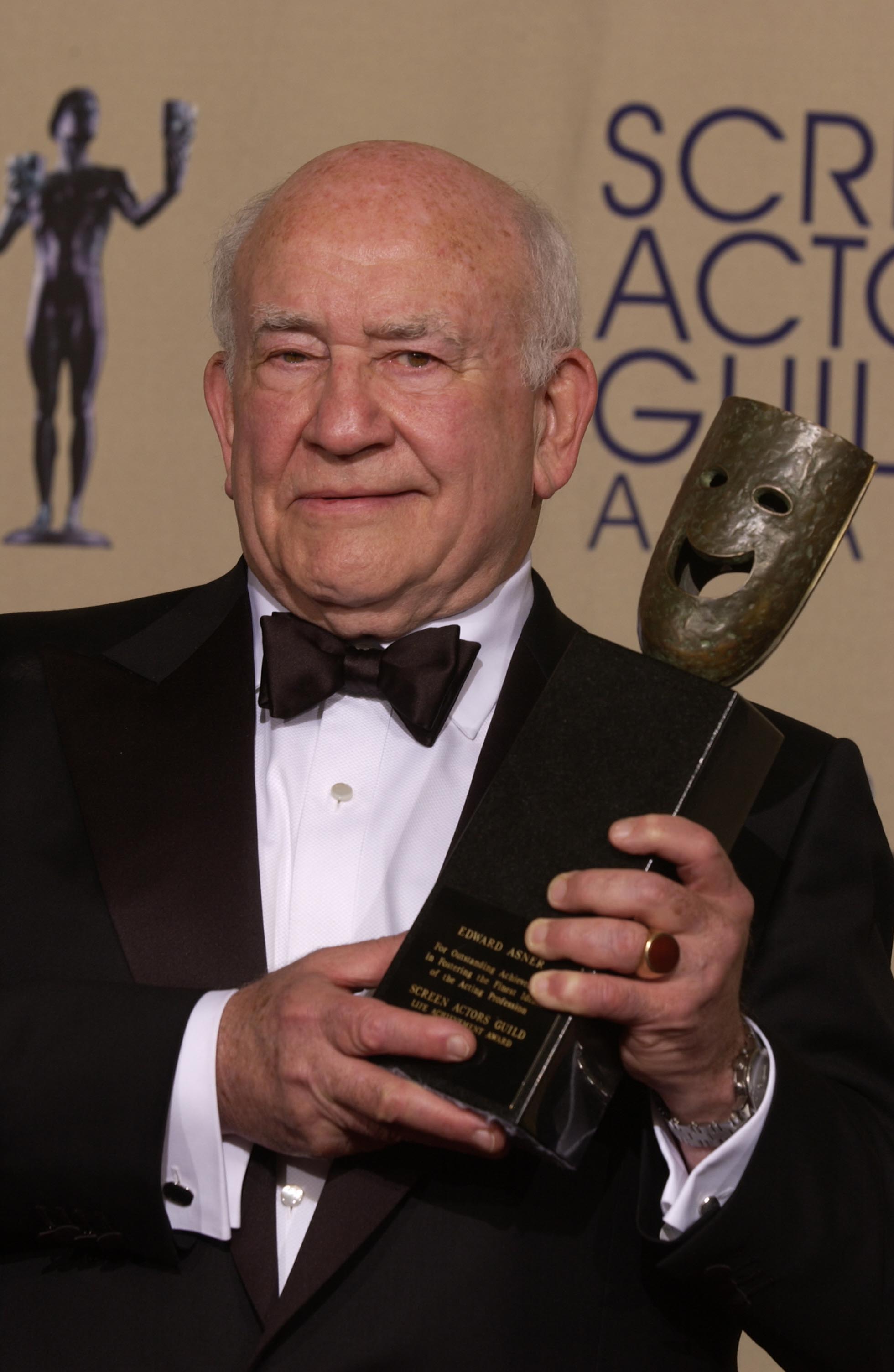 38th
life achievement
recipient,
2001
Edward Asner
Award acceptance speech:
Thank you, Tom. [applause] Thank you, Tom. He's so big. [laughter] It's really tough talking to his armpit, but I love him.
Charlie, my son, this thing is heavier than you are. [laughter] And this thing almost makes one forget one's mortality. But as Robert Redford said in "The Candidate," when he won the election, "What do we do now?"
How grateful I am to my peers who've always been there, and particularly to the peers of S.A.G., who chose me for this award. Here's to all the crews, casting directors, directors, writers, producers, and of course, all those people of good taste who liked my work, [laughter] and made this award possible
Read More
Edward Asner
×
I thank God I'm no longer young enough to know everything. But one of the things I do know is that there are many countries in the world where the life achievement award is just that: achieving life. I'm so glad I won the American life achievement award, which to me means living with purpose and passion.
I love acting, being an actor, and in youth I wandered from play to play as if in a dream. And wonder of wonders, I woke up and found myself to be an actor. Well, actually, it was quite easy. Because firstly, I stunk as a cabdriver. [laughter] And secondly, I was babied and cushioned all along the way by my families, my friends, those peers again and my country -- my country, which forever instills in us the desire to do what we wish, to be what we wish. Our country, which tells us, "Try it, you'll like it," or "Why not? What are they going to do, shoot you?" [laughter] Not here.??Not ever.
And so if I ended up being a decent actor, it's because I didn't have to worry about getting shot. Those there were some minor critics who recommended it. [laughter]
I pray that we retain that spirit of trying, of experimenting, of challenging, of keeping America fresh, innovative, a work in progress, and that we promise ourselves, above all, to reject the sacrifice of principle for playing it safe. Let's keep turning those lousy cabdrivers into decent actors, and never, never, never regret saying, "Why not? What are they going to do, shoot you?"??Thank you. [applause]
Read Less