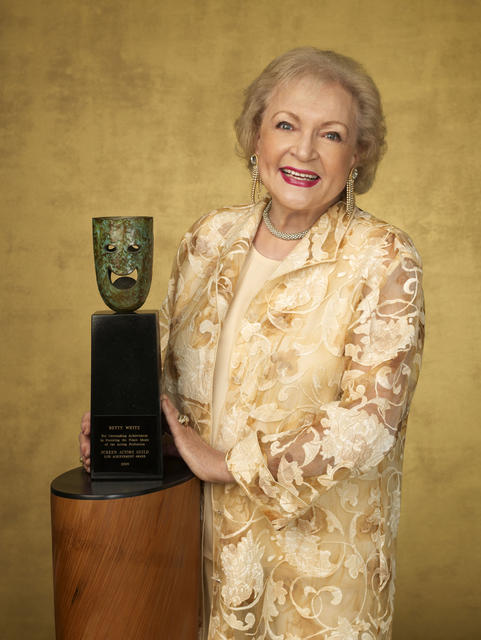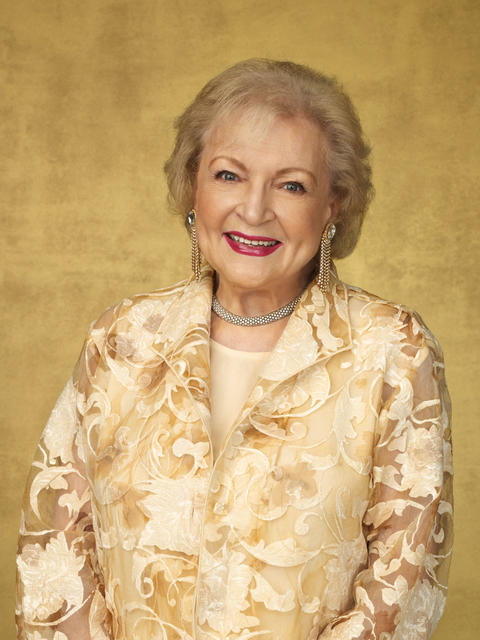 46th
life achievement
recipient,
2009
Betty White
Betty White, Screen Actors Guild's 46th Annual Life Achievement Award Recipient.

Nominated and voted on by the Guild's National Honors and Tributes Committee, the Screen Actors Guild Life Achievement Award is bestowed for outstanding achievement in fostering the finest ideals of the acting profession.
Award Acceptance Speech
[Whispers to Sandra] …you are so sweet.
Oh my goodness!
Oh PLEASE!
[Whispers to Sandra] …thank you.
Thank you from the bottom of my heart and from the bottom of my bottom, thank you for whatever.
Oh my dears, I can't… and the fact that this lovely lady, she is such a wonderful one and with all the wonderful things that have happened to her.  Isn't it heartening to see how far a girl as plain as she is can go.
[Sandra laughs]
Read More
Betty White
×
[Audience applause and laughter]

71 years ago when I sang on an experiment thing, and it was called television, who would have dreamed it would culminate in an evening like this?  I should be presenting an award to you for the privilege of working in this wonderful business all this time.
And you still can't get rid of me. [laughs]
I was only 88 last Sunday so I've got lots more stuff to do! [chuckles] [Audience applause]

Being in show business is like living in a small town.  People greet you like neighbors, not like strangers. And through the mail you form friendships that last for years, with people you've never even met.
I often wonder about people who don't have some kind of passion; something that their…they care so deeply about that it never fails to fascinate them.  How lucky can I be to have two such passions!  Show business and animals.

Actually, I may have more than two passions, but it's none of your business.
I am still, to this day star struck. I look out at this audience and I see so many famous faces, but what really boggles my mind is that I actually know many of you, and I've worked with quite a few.  Maybe had a couple…uh. [Audience laughter]

And you know who you are…

Back when I first started it would never even have occurred to me to imagine such a thing as this moment.  And I still can't believe I'm standing here.  This is the highest point of my entire professional life.

To the Screen Actors Guild, to each and every one of you, thank you from the bottom of my heart.  Thank you.[Audience applause]

See the full press release here. 
FOR MEDIA ONLY: If you would like a downloadable photo of Betty White, please email awardsphotos@sagawards.org
Read Less