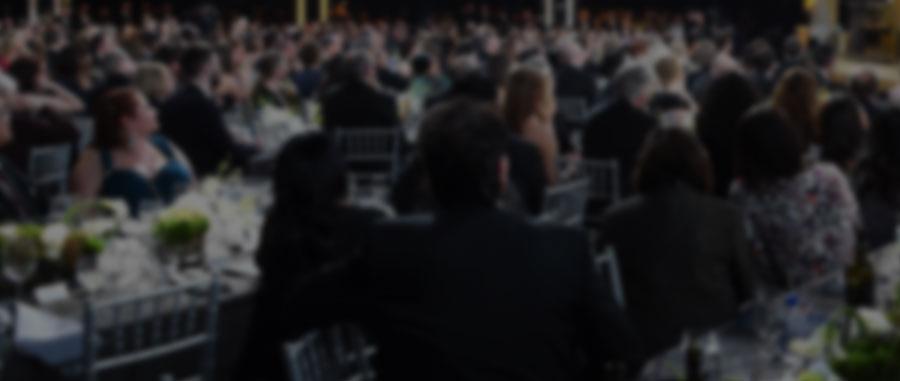 ***MEDIA ADVISORY***

Where to Watch, Follow and Stream the
25th Annual Screen Actors Guild Awards® Nominations Announcement 
---------------------------------------------------
Presented by Awkwafina and Laverne Cox
Wednesday, Dec. 12 at 10 a.m. ET / 7 a.m. PT
 
WHO / WHAT:
Awkwafina (Crazy Rich Asians, Ocean's Eight) and Laverne Cox (Orange is the New Black, the upcoming Bad Hair) will announce the nominees for the 25th Annual Screen Actors Guild Awards® on Wednesday, Dec. 12 at the Pacific Design Center in West Hollywood, Calif. at 10 a.m. ET / 7:00 a.m. PT.
SAG-AFTRA President Gabrielle Carteris will introduce Awkwafina and Laverne Cox. Prior to that announcement, SAG Awards Committee Chair JoBeth Williams and SAG Awards Committee Member Elizabeth McLaughlin will announce this year's stunt ensemble action performance nominees at 9:50 a.m. ET / 6:50 a.m. PT.
The 25th Annual SAG Awards ceremony will be simulcast live on TNT and TBS on Sunday, Jan. 27, 2019 at 8 p.m. ET / 5 p.m. PT. TBS and TNT subscribers can also watch the SAG Awards live through the networks' websites and mobile apps. In addition, TNT will present a special encore of the ceremony at 11 p.m. ET / 8 p.m. PT.
WHERE TO WATCH THE NOMINATIONS:
9:50 a.m. ET / 6:50 a.m. PT – SAG Awards nominations for the outstanding action performancesby film and television stunt ensembles.
Livestream:
10 a.m. ET / 7 a.m. PT – Actor® nominations for outstanding performances in five film and eight television categories. The nominations announcement will last approximately 6-10 minutes.
Linear: Trimulcast live on TNT, TBS, truTV
Livestream:

EMBED CODE:
<iframe width="560" height="315" src="https://www.youtube.com/embed/awO57Ts6mdg" frameborder="0" allow="accelerometer; autoplay; encrypted-media; gyroscope; picture-in-picture" allowfullscreen></iframe>
Live Satellite Feed:
Live feeds will be available via satellite at the coordinates below beginning at 9:45 a.m. (ET) / 6:45 a.m. (PT) and will be available for approximately 30 minutes.
SATELLITE COORDINATES:
Galaxy - 17 Transponder 04K (36mhz)
U/L 14080 (Horizontal)
D/L 11780 (Vertical)
Satellite Window: 08:00 – 11:00x15ET
Show Time:  10:00ET – 10:15ET
FEC: 5/6
Symbol rate: 27.9027
Compression: DVB-S QPSK, 4.2.2, MPEG-2
Uplink: PSSI
Truck Arrival:  03:30 AM PT / 06:30 AM ET
Day of Air Support: Techwood TOC  404-885-4787

SOCIAL HANDLES:
Awkwafina
Twitter: @awkwafina
Instagram: @awkwafina
Laverne Cox
Twitter:  @Lavernecox
Instagram:  @lavernecox
Gabrielle Carteris
Twitter: @TheGabrielle_C
JoBeth Williams
Twitter:  @jbwilliams8
Elizabeth McLaughlin
Twitter: @ElizabethMcL
Instagram: @elizabethmcl 

MORE:
About TNT
TNT is basic cable's #1 network in primetime with young adults and is home to one of cable's most popular slates of original series, including The Alienist, Animal Kingdom, Claws, the upcoming I Am the Night, Snowpiercer, Tell Me Your Secrets and The Angel of Darkness. TNT also presents popular shows such as Arrow, Supernatural, Bones and Castle; primetime specials such as the Screen Actors Guild Awards® and the AFI Life Achievement Award; and championship sports coverage, including the NBA and the NCAA Division I Men's Basketball Championship.
Connect with TNT
Website: tntdrama.com
Pressroom: turner.com/pressroom/united-states/tnt
Facebook: facebook.com/TNTDrama
Twitter: twitter.com/TNTDrama | twitter.com/TNTPR
YouTube: youtube.com/user/tntweknowdrama
About TBS
TBS, a division of Turner, is one of basic cable's top entertainment networks with young adults, and home to the most popular and critically acclaimed comedies on cable — Angie Tribeca, CONAN, The Detour, Full Frontal with Samantha Bee, The Guest Book, The Last O.G., Search Party, and Wrecked — as well as animated series American Dad!, Final Space and Tarantula. TBS' slate of unscripted series includes competition show Drop the Mic and Snoop Dogg Presents The Joker's Wild. Upcoming comedies include Miracle Workers and Close Enough. In addition, the TBS lineup includes popular comedy hits like Brooklyn Nine-Nine, Family Guy, Bob's Burgers, The Big Bang Theory, New Girl and 2 Broke Girls; blockbuster movies; and live coverage of Major League Baseball's regular and post-season play, the NCAA Division I Men's Basketball Championship and ELEAGUE, Turner's eSports gaming competition.
Connect with TBS
Website: tbs.com
Facebook: facebook.com/tbsnetwork
Twitter: twitter.com/tbsnetwork | twitter.com/tbspr
Pressroom: turner.com/pressroom/united-states/tbs
YouTube: youtube.com/user/tbs
The TBS app is available for iOS, Android and other platforms and devices.
* * *
Media Admittance by Previously Approved Credentials Only. Contact: credentials@sagawards.org.