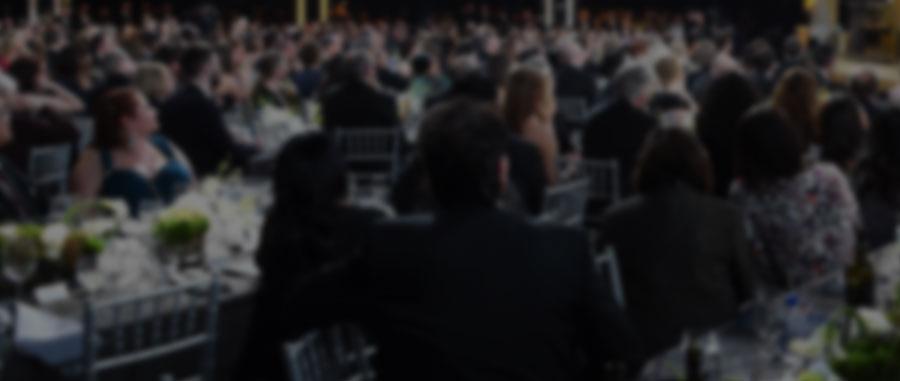 Tom Hanks to Present Alan Alda with the 2018 SAG Life Achievement
Award at the 25th Annual Screen Actors Guild Awards®
--------------------------------------------------
55th Annual Accolade to Be Presented on Sunday, January 27
During the 25th Annual Screen Actors Guild Awards®
Simulcast Live on TNT and TBS

LOS ANGELES (Jan. 8, 2019) – Presidential Medal of Freedom recipient Tom Hanks will present the SAG Life Achievement Award to renowned actor, writer, director, producer, and communicator Alan Alda during the 25th Annual Screen Actors Guild Awards®, Executive Producer Kathy Connell announced today. Alda accepting SAG-AFTRA's highest accolade from his co-star in Steven Spielberg's Bridge of Spies will be a highlight of the SAG Awards® Silver Anniversary ceremony, hosted by Megan Mullally, which will be simulcast live on TNT and TBS on Sunday, Jan. 27, 2019 at 8 p.m. ET / 5 p.m. PT.
Bridge of Spies
Hanks starred in Bridge of Spies as James Donovan, the lawyer defending KGB agent Rudolf Abel, and Alda co-starred as Thomas Watters, a partner at the same law firm. Bringing their characters' complex relationship to life reinforced lasting bonds between the two actors. Spielberg's Cold War thriller, based on a true story, subsequently was nominated for a Best Picture Oscar®.
Tom Hanks
It was 25 years ago that a rapt audience burst into applause and cheers when Tom Hanks accepted the first-ever SAG Award for Male Lead, in recognition of his outstanding performance in Forrest Gump. During his acceptance speech, Hanks proudly held up his Screen Actors Guild card and said, "I got mine for the pilot of Bosom Buddies. My wife [Rita Wilson] got hers for playing a cheerleader on The Brady Bunch. We've all got our wonderful stories and our wonderful memories that are connected with this."
Hanks received a second SAG Award the following year as member of the cast of Apollo 13 and has received five additional Actor® nominations. He holds two Best Actor Academy Awards® (Forrest Gump, 1994; Philadelphia, 1993) plus three additional Oscar nominations, as well as four Golden Globes plus five additional nominations. He was most recently seen starring in Spielberg's 2017 political thriller The Post, which was nominated for the Best Picture Oscar. His next on-screen performance will be in Greyhound, a nautical war drama for which Hanks starred, produced and wrote the screenplay (based on the C.S. Forester novel The Good Shepherd). After that, Hanks will be seen as the beloved television icon Mr. (Fred) Rogers in A Beautiful Day in the Neighborhood, and he will be heard reprising his role as Woody in the animated Toy Story 4.
Most of Hanks' work in television is as a producer or executive producer, for which he has seven Emmys® and eight additional nominations; his ninth Emmy nomination was for his guest appearance hosting Saturday Night Live (1975).
His work has earned Hanks the Presidential Medal of Freedom and a Kennedy Center Honor.
Tom Hanks is on social media as @tomhanks on Twitter, Facebook and Instagram.
Alan Alda
Alan Alda is one of only six people to receive Oscar, Tony® and Emmy nominations in the same year. His career has earned him induction into the Television Hall of Fame, an Oscar nomination, six Emmys (plus an International Emmy Special Founder's Award and 29 additional Emmy nominations), four SAG Award nominations, six Golden Globes®, four DGA Awards (including the D. W. Griffith Award), the WGA's Valentine Davis Award, three Tony Award® nominations and more. He also has received the National Academy of Sciences Public Welfare Medal and other honors from the scientific community. 
Alda is indelibly linked to his 11 seasons starring as Dr. Hawkeye Pierce on the comedic drama M*A*S*H, which debuted in 1972, during which he became the only person to win acting, directing and writing Emmys for the same series. In 2004, Alda joined Peabody Award recipient The West Wing in his Emmy winning performance as Senator Arnold Vinick. He also hosted the PBS show Alan Alda in Scientific American Frontiers from 1993 to 2005, and has always been in demand to guest star, most recently in Ray Donovan.
On film, Alda is arguably best known for his Oscar nominated role as Senator Ralph Owen Brewster in 2004's The Aviator, Bridge of Spies (2015), Tower Heist (2011), Everyone Says I Love You (1996), Crimes and Misdemeanors (1989), and Neil Simon's California Suite (1978). Alda also starred in and wrote The Seduction of Joe Tynan (1979), and starred in, wrote and directed A New Life (1988), Sweet Liberty (1986) and The Four Seasons (1981). He will next be seen in the as-yet untitled Noah Baumbach project starring Scarlett Johansen and Adam Driver.
Much more information about Alda's extraordinary career and why he was chosen to receive the SAG Life Achievement Award can be found here on the SAG Awards website.
Alan Alda can be found online at AlanAlda.com, Twitter @alanalda, and Facebook /AlanAldaFanPage.
About the Life Achievement Award
Nominated and voted on by members of the SAG-AFTRA National Honors and Tributes Committee, the Life Achievement Award is bestowed for outstanding achievement in fostering the best ideals of the acting profession. The recipient of this award is a well-established performer who has contributed to improving the image of the acting profession and has a history of active involvement in humanitarian and public service endeavors.
About SAG-AFTRA
SAG-AFTRA represents approximately 160,000 actors, announcers, broadcaster journalists, dancers, DJs, news writers, news editors, program hosts, puppeteers, recording artists, singers, stunt performers, voiceover artists and other professionals. SAG-AFTRA members are the faces and voices that entertain and inform America and the world. With national offices in Los Angeles and New York and local offices nationwide, SAG-AFTRA members work together to secure the strongest protections for media artists into the 21st century and beyond. 
Connect with SAG-AFTRA
Website: sagaftra.org
Twitter: twitter.com/sagaftra/
Facebook: facebook.com/sagaftra/
YouTube: youtube.com/sagaftra
Instagram: instagram.com/sagaftra
Newsroom: sagaftra.org/PressCenter
About TNT
TNT is basic cable's #1 network in primetime with young adults and is home to one of cable's most popular slates of original series, including The Alienist, Animal Kingdom, Claws, the upcoming I Am the Night, Snowpiercer, Tell Me Your Secrets and The Angel of Darkness. TNT also presents popular shows such as Arrow, Supernatural, Bones and Castle; primetime specials such as the Screen Actors Guild Awards® and the AFI Life Achievement Award; and championship sports coverage, including the NBA and the NCAA Division I Men's Basketball Championship.
Connect with TNT
Website: tntdrama.com
Pressroom: turner.com/pressroom/united-states/tnt
Facebook: facebook.com/TNTDrama
Twitter: twitter.com/TNTDrama | twitter.com/TNTPR
YouTube: youtube.com/user/tntweknowdrama 
TNT app available for Xbox One, iOS, Android and other platforms and devices.
About TBS
TBS, a division of Turner, is one of basic cable's top entertainment networks with young adults, and home to the most popular and critically acclaimed comedies on cable —Angie Tribeca, CONAN, The Detour, Full Frontal with Samantha Bee, The Guest Book, The Last O.G., Search Party, and Wrecked— as well as animated series American Dad!, Final Space and Tarantula. TBS' slate of unscripted series includes competition show Drop the Mic and Snoop Dogg Presents The Joker's Wild. Upcoming comedies include Miracle Workers and Close Enough. In addition, the TBS lineup includes popular comedy hits like Brooklyn Nine-Nine, Family Guy, Bob's Burgers, The Big Bang Theory, New Girland 2 Broke Girls; blockbuster movies; and live coverage of Major League Baseball's regular and post-season play, the NCAA Division I Men's Basketball Championship and ELEAGUE, Turner's eSports gaming competition. 
Connect with TBS
Website: tbs.com
Pressroom: turner.com/pressroom/united-states/tbs
Facebook: facebook.com/tbsnetwork
Twitter: twitter.com/tbsnetwork | twitter.com/tbspr
YouTube: youtube.com/user/tbs
The TBS app is available for iOS, Android and other platforms and devices.
About Turner
Turner, a WarnerMedia company, is a global entertainment, sports and news company that creates premium content and delivers exceptional experiences to fans whenever and wherever they consume content. These efforts are fueled by data-driven insights and industry-leading technology. Turner owns and operates some of the most valuable brands in the world, including Adult Swim, Bleacher Report, Boomerang, Cartoon Network, CNN, ELEAGUE, Great Big Story, HLN, iStreamPlanet, TBS, Turner Classic Movies (TCM), TNT, truTV and Turner Sports.