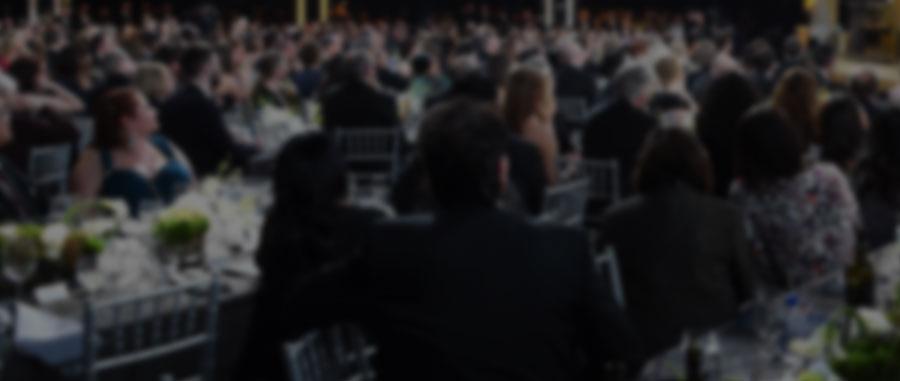 SAG-AFTRA FOUNDATION and PEOPLE PARTNER for VIRTUAL FUNDRAISER FEATURING HENRY WINKLER REPRISING HIS ROLE as "THE FONZ", alongside  2021 SAG AWARDS® NOMINEES in "HAPPY DAYS" EPISODE TABLE READ
---
Streams MONDAY, MARCH 29 at 8pm ET/5 pm PT on

 

PEOPLE.com

 

and on the PeopleTV app, plus PEOPLE's Social Platforms including YouTube, Facebook, and Twitter, as well as on PeopleTV's Facebook and Twitter
LOS ANGELES (Mar. 25, 2021) — The SAG-AFTRA Foundation, a nonprofit organization dedicated to assisting performing artists with a vital safety net of programs and services, and PEOPLE, the world's most popular magazine brand, have joined together for a virtual table read of an episode of Happy Daysto raise funds that will provide emergency financial and medical assistance, disaster relief, and scholarships to SAG-AFTRA artists and their families, as well as support the Foundation's free educational programming including its children's literacy program Storyline Online®.
Four-time SAG Award nominee Henry Winkler will reprise his iconic role as Arthur "Fonzie" Fonzarelli in a table read of the 1975 episode "The Motorcycle," where "the Fonz" seeks revenge for the culprit who demolished his treasured bike. Two-time SAG Award winning actress Glenn Close (and 2021 nominee, Hillbilly Elegy) steps into the role of Mrs. Marion Cunningham from the nostalgic television series, with John Carroll Lynch (2021 SAG Award nominee, The Trial of the Chicago 7) playing her husband, Mr. Howard Cunningham. Rounding out the cast are 2021 SAG Award nominees Eli Goree and Aldis Hodge(One Night in Miami...) as Richie Cunningham and his pal, Ralph Malph, respectively; Jamie Chung(Lovecraft Country) as Joanie Cunningham, and Luke Newton and Nicola Coughlan (Bridgerton) taking on the roles of Potsie Weber and a waitress in Al's Diner, respectively.
The episode streams Monday, March 29 at 8pm ET/5pm PT exclusively on PEOPLE.com and on the PeopleTV app, plus PEOPLE's social platforms including YouTube, Facebook, and Twitter, as well as on PeopleTV's Facebook and Twitter.
"As the annual benefiting charity of the SAG Awards, we are so grateful to PEOPLE for 27 years of support. We want to thank them for their generous donation, and for sharing our very special virtual table read and fundraiser on all of their platforms," said SAG-AFTRA Foundation President Courtney B. Vance. "We also want to thank the beloved Henry Winkler for directing this Happy Days episode and bringing back his legendary role of 'the Fonz', and to all of the SAG Awards nominees who participated in this benefit on behalf of the Foundation and our community. This is what our Foundation is about – supporting our own community and helping those who need it most."
"PEOPLE has supported SAG-AFTRA for close to three decades and we are in awe of the work the Foundation does providing assistance to thousands of performing artists in need," said PEOPLE's editor-in-chief Dan Wakeford, who will host the table read and introduce the "Happy Days" cast. "This year has been so tough for so many, and there is no doubt that the work of the entertainment community has helped us get through it."
"Watching the camaraderie of this year's SAG Awards nominees as they came together - virtually - for this SAG-AFTRA Foundation HAPPY DAYS table read was joyous," said SAG Awards Executive Producer Kathy Connell. "It is once again evidence that the spirit of the actors community is alive and well. Giving back to the Foundation has been the heartbeat of the SAG Awards since its inception and in these times it's encouraging to see union members come together creatively while supporting their peers."
About the 27th Annual Screen Actors Guild Awards®
The 27th Annual Screen Actors Guild Awards®, presented by SAG-AFTRA with Screen Actors Guild Awards, LLC will be produced by Avalon Harbor Entertainment, Inc. and Hazy Mills Productions and will be simulcast live on TNT and TBS on Sunday, April 4, 2021, at 9 p.m. (ET) / 6 p.m. (PT). SAG Awards Executive Producers are Kathy Connell, Sean Hayes and Todd Milliner. For more information about the SAG Awards®, SAG-AFTRA, TNT and TBS, visit sagawards.org/about.
About the SAG-AFTRA Foundation
The SAG-AFTRA Foundation is a philanthropic 501(c)(3) non-profit organization that provides vital assistance and educational programming to SAG-AFTRA artists while serving the public at large through its award-winning children's literacy program Storyline Online®. For more than 36 years, the Foundation has granted more than $27 million in emergency financial and medical assistance, disaster relief and scholarships to SAG-AFTRA families. In addition, the nonprofit has offered over 11,500 free educational workshops, panels and classes to SAG-AFTRA artists nationwide. Further, its Emmy®-nominated children's literacy program Storyline Online has brought the love of reading to more than 750 million children worldwide. The SAG-AFTRA Foundation relies entirely on grants, sponsorships and individual contributions to maintain its free programs and resources and is the benefitting charity of the annual SAG Awards. For more information, visit sagaftra.foundation.
About PEOPLE
Meredith Corporation's PEOPLE revolutionized personality journalism when it launched as a weekly in 1974 with a mission to celebrate extraordinary people doing ordinary things and ordinary people doing extraordinary things.  Ubiquitous and still at the center of pop culture more than 47 years later, the PEOPLE brand is accessible across all media and platforms (print, digital, video, OTT, mobile, social) bringing more than 100 million consumers a unique mix of breaking entertainment news, exclusive photos, video, unparalleled access to the red carpet, celebrities, and in-depth reporting on the most compelling newsmakers of our time.
An essential component of PEOPLE's editorial vision remains human interest stories, which touch and often mirror the lives of our passionate audience. ComScore ranks the PEOPLE/Entertainment Weekly Digital Network No. 1 in the entertainment news category. PeopleTV, the advertiser-supported OTT streaming service from PEOPLE and Entertainment Weekly that launched in 2016, features original series and specials focusing on celebrity, red carpet, pop culture, lifestyle, and human-interest stories. PEOPLE (the TV Show!), a daily syndicated entertainment program, launched in Sept. 2020, and PEOPLE Every Day, a daily podcast produced in associated with iHeartMedia, launched in Feb. 2021. PEOPLE is an award-winning 24/7 news organization headquartered in NYC with reporters worldwide. For more information visit PEOPLE.com and follow @people on Twitter and Instagram, @peoplemag on Facebook, and the PEOPLE channel on YouTube and on Snapchat's Discover.
CONTACTS:
For SAG-AFTRA Foundation: Caroline O'Connor - coconnor@sagaftra.foundation
For PEOPLE:  Marnie Perez and Julie Farin – peoplepr@peoplemag.com