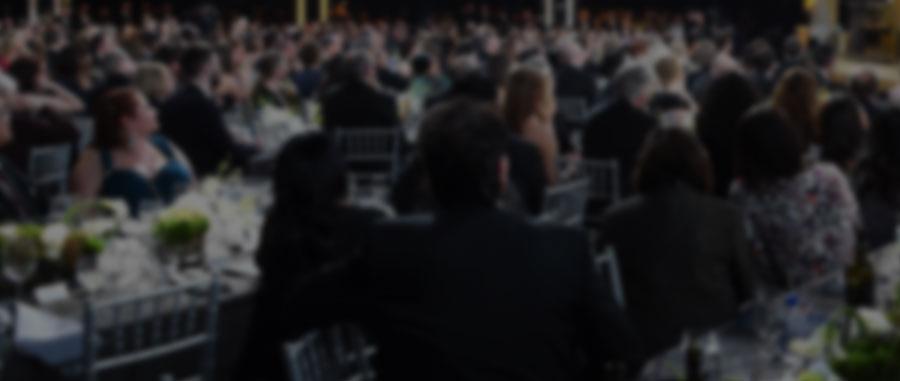 26th Annual SAG Awards® and Champagne Taittinger Toasts
A Rewarding 20-Year Partnership
LOS ANGELES (November 25, 2019) – The Screen Actors Guild Awards® and Champagne Taittinger are proud to celebrate a 20-year partnership. Champagne Taittinger will once again commence the SAG Awards red carpet arrivals with its annual toast on January 19, 2020.  
"Champagne Taittinger is excited to toast to the anniversary of a 20-year partnership with the SAG Awards and the SAG-AFTRA Foundation team," said Vitalie Taittinger, Vice President of marketing and communication for Champagne Taittinger and in 2020 taking on the role of CEO. "We are pleased to support this talented community of artists through the Emergency Assistance program and the overall SAG-AFTRA Foundation."
 
"We are honored to have had Champagne Taittinger's continuous support of both the SAG Awards and the SAG-AFTRA Foundation over the past two decades," said SAG-AFTRA Foundation President Courtney B. Vance. "Their generous partnership has not only provided exquisite Champagne at every show for 20 years, but their annual donations have also helped fund the Foundation's critical safety net for SAG-AFTRA artists and families all throughout the year."
 
Following to the opening toast, Champagne Taittinger, the family-owned Champagne House, will be the exclusive Champagne for the Gala with their prized Brut La Française, produced in Reims. In addition, as actors enter the SAG Awards showroom they will be asked to sign two Methuselah (6 liter) bottles of Champagne Taittinger. The signed bottles will be available for bid at the 26th SAG Awards Ceremony Auction, starting on January 17 through January 27, 2020. For every signature, Taittinger will contribute further funds for the Foundation's critical Emergency Assistance program, which provides $300,000 in grants annually to support actors and their families in times of urgent need.
"The SAG-AFTRA Foundation is able to carry out our mission of assisting SAG-AFTRA artists in need thanks to the reliable support of partners like Champagne Taittinger who has given significantly to our Emergency Assistance program over these many years," said Cyd Wilson, SAG-AFTRA Foundation Executive Director. "We commend them for being a true supporter and patron of performing artists."
Tune in to the 26th Annual Screen Actors Guild Awards®, presented by SAG-AFTRA with Screen Actors Guild Awards, LLC, produced by Avalon Harbor Entertainment, Inc. and Hazy Mills Productions, simulcast live on TNT and TBS on Sunday, January 19, 2020, at 8 p.m. (ET) / 5 p.m. (PT).
About Champagne Taittinger
Champagne Taittinger is one of the last remaining family-owned and operated Champagne houses, both owned and actively managed by the family named on the label. The house is also the second largest domaine or vineyard owner in the region, giving them ultimate control of quality from vine to bottle. The house style is Chardonnay dominant, which gives the cuvèes their signature elegance, delicacy and finesse. Champagne Taittinger is widely distributed around the world in 140 countries. To learn more, please visit: taittinger.com.
 
Contacts for Champagne Taittinger:
Joseph Janish, Sr. Director of Public Relations at Kobrand Corporation
JJanish@kobrand.com
(914) 253-7722
 
Jennica Ossi, Senior Public Relations Manager at Kobrand Corporation
JOssi@Kobrand.com
(914) 253-7755
 
About the SAG-AFTRA Foundation
The SAG-AFTRA Foundation is a philanthropic 501(c)(3) non-profit organization that provides vital assistance and educational programming to SAG-AFTRA artists while serving the public at large through its award-winning children's literacy program Storyline Online®. For more than 34 years, the Foundation has granted more than $20 million in financial and medical assistance, disaster relief and scholarships to SAG-AFTRA families. In addition, the nonprofit has offered over 9,250 free educational workshops, panels and classes SAG-AFTRA artists nationwide. Further, its Emmy®-nominated children's literacy program Storyline Online has brought the love of reading to more than 575 million children worldwide. The SAG-AFTRA Foundation relies entirely on grants, sponsorships and individual contributions to maintain its free programs and resources, and is the benefitting charity of the annual SAG Awards. For more information, visit sagaftra.foundation.
 
Contact for SAG-AFTRA Foundation:
Caroline O'Connor
coconnor@sagaftra.foundation
(323) 549-6604
About the 26th Annual Screen Actors Guild Awards®
The 26th Annual Screen Actors Guild Awards®, presented by SAG-AFTRA with Screen Actors Guild Awards, LLC will be produced by Avalon Harbor Entertainment, Inc. and Hazy Mills Productions and will be simulcast live on TNT and TBS on Sunday, January 19, 2020, at 8 p.m. (ET) / 5 p.m. (PT). For more information about the SAG Awards®, SAG-AFTRA, TNT and TBS, visit sagawards.org/about.
 
 
Contact for SAG Awards®:
Tarrah Lee Curtis
TCurtis@sagawards.org
(424) 429-6226
 
Connect with the SAG Awards®, SAG-AFTRA Foundation and Champagne Taittinger


SAG Awards
Web: sagawards.org/
Instagram: @sagawards 
Twitter: @sagawards
FB:/sagawardsofficialpage
#sagawards
SAG-AFTRA Foundation
IG: @sagaftraFOUND
Twitter: @sagaftraFOUND
FB: /sagaftraFOUNDATION
Champagne Taittinger
IG: @champagnetaittinger
Twitter: @Taittingerusa
FB: /taittingerUSA
#taittingertime