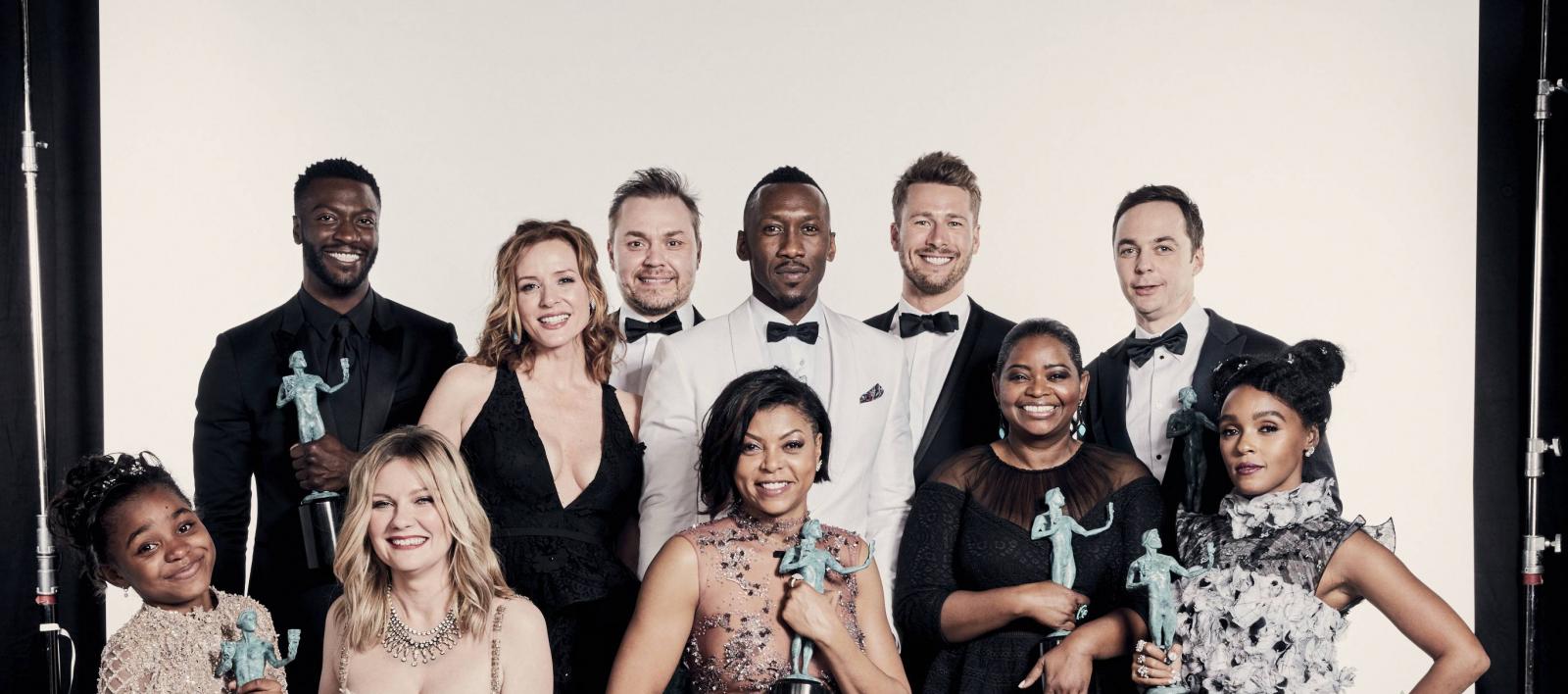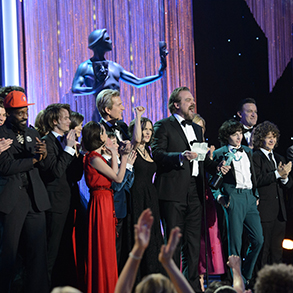 Friends Beyond 9 to 5
Lily Tomlin was presented with the 53rd Life Achievement Award by Dolly Parton. The two have been friends since they co-starred in "9 to 5" more than 20 years previously, and that warm relationship showed in their banter.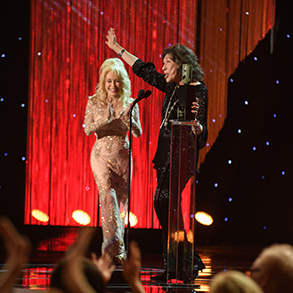 Actors are Activists
David Harbour eloquently called upon his fellow actors to use their art "to cultivate a more empathetic and understanding society by revealing intimate truths that serve as a forceful reminder to folks that when they feel broken and afraid and tired, they are not alone."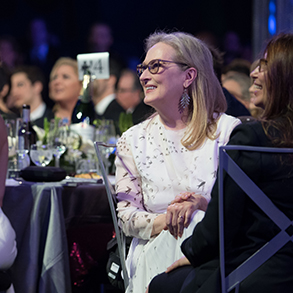 Sentimental Journeys
One annual tradition is a montage highlighting some aspect of SAG-AFTRA members' work. This time took an amusing yet touching look at SAG Awards honorees overcome by joy, gratitude and even astonishment at having their work as actors recognized and celebrated by their peers.

Motion Picture Awards:
Outstanding Performance by a Male Actor in a Leading Role: Denzel Washington, Fences 
Outstanding Performance by a Female Actor in a Leading Role: Emma Stone, La La Land
Outstanding Performance by a Male Actor in a Supporting Role: Mahershala Ali, Moonlight
Outstanding Performance by a Female Actor in a Supporting Role: Viola Davis, Fences 
Outstanding Performance by a Cast in a Theatrical Motion Picture: Hidden Figures 
Outstanding Action Performance by a Stunt Ensemble in a Motion Picture: Hacksaw Ridge
Television Awards:
Outstanding Performance by a Male Actor in a Television Movie or Miniseries: Bryan Cranston, All The Way
Outstanding Performance by a Female Actor in a Television Movie or Miniseries: Sarah Paulson, The People V. O.J. Simpson: American Crime Story
Outstanding Performance by a Male Actor in a Drama Series: John Lithgow, The Crown 
Outstanding Performance by a Female Actor in a Drama Series: Claire Foy, The Crown
Outstanding Performance by a Male Actor in a Comedy Series: William H. Macy, Shameless 
Outstanding Performance by a Female Actor in a Comedy Series: Julis Louid-Dreyfus, Veep 
Outstanding Performance by an Ensemble in a Drama Series: Stranger Things 
Outstanding Performance by an Ensemble in a Comedy Series: Orange is the New Black 
Outstanding Action Performance by a Stunt Ensemble in a Television Series: Game of Thrones