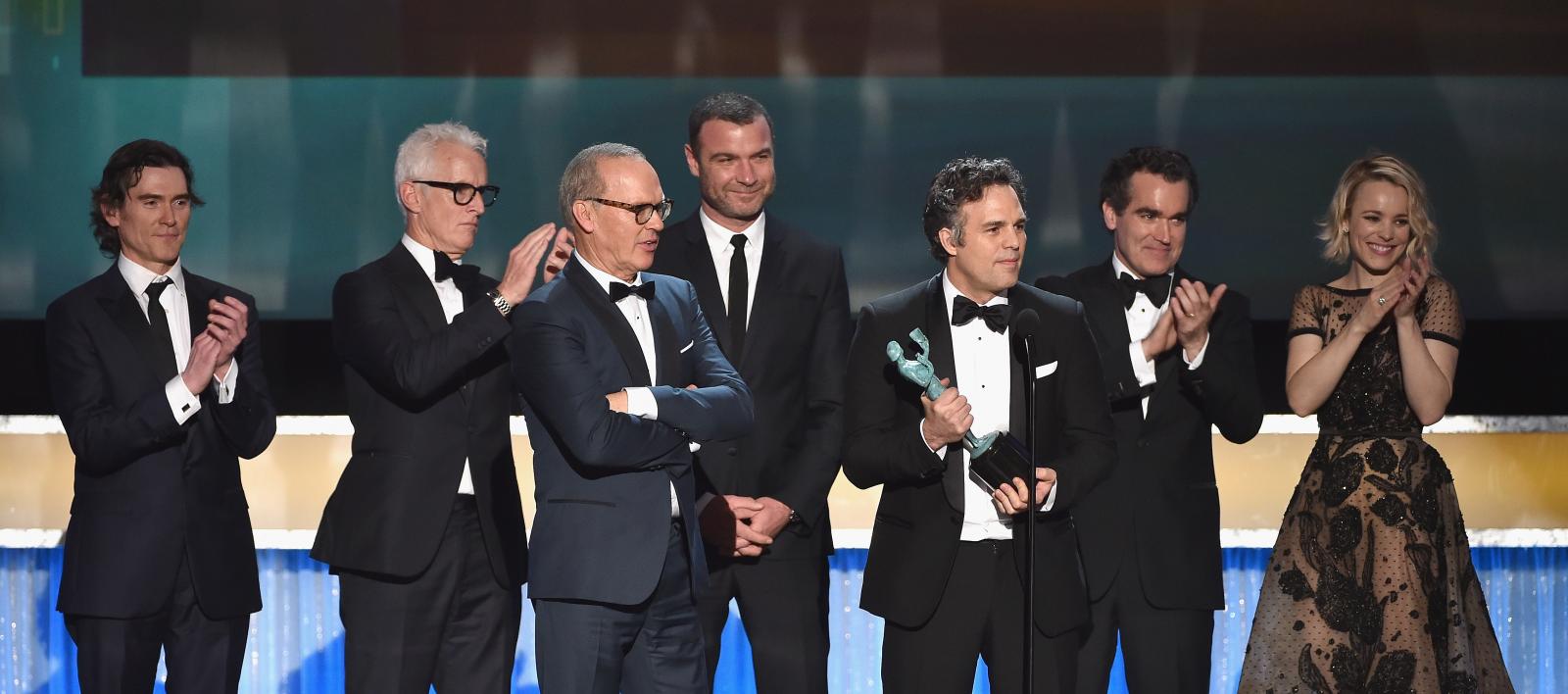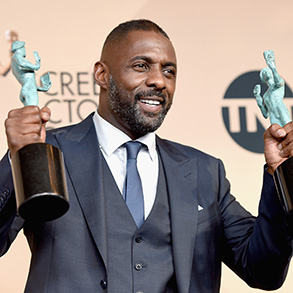 Double Honors
Idris Elba was chosen to receive an individual Actor® for two different projects, "Beasts of No Nations" and "Luther," a vote that also put him in the record books as the first black actor to take home two SAG Awards during the same ceremony.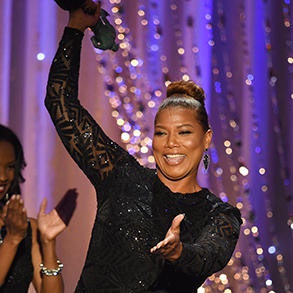 Passing the Torch
Carol Burnett received the 52nd Life Achievement Award, presented to her by fellow comedic dynamos Tina Fey and Amy Poehler. Amid a barrage of jokes and humorous observations, they paid tribute to Burnett for being a pioneer who led the way to their own success.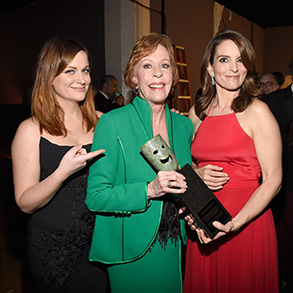 Diversity of All Kinds
Viewers and critics alike lauded the SAG Awards for bestowing honors upon a wide range of actors, roles and genres. Queen Latifah radiated joy and pride when she stepped up to receive what was her third career Actor®, wordlessly noting the statuette's weight by using it for a couple of bicep curls.
Motion Picture Awards:
Outstanding Performance by a Male Actor in a Leading Role: Leonardo DiCaprio, The Revenant
Outstanding Performance by a Female Actor in a Leading Role: Brie Larson, Room
Outstanding Performance by a Male Actor in a Supporting Role: Idris Elba, Beasts of No Nation
Outstanding Performance by a Female Actor in a Supporting Role: Alicia Vikander, The Danish Girl
Outstanding Performance by a Cast in a Theatrical Motion Picture: Spotlight
Outstanding Action Performance by a Stunt Ensemble in a Motion Picture: Mad Max: Fury Road
Television Awards:
Outstanding Performance by a Male Actor in a Television Movie or Miniseries: Idris Elba, Luthor
Outstanding Performance by a Female Actor in a Television Movie or Miniseries: Queen Latifah, Bessie
Outstanding Performance by a Male Actor in a Drama Series: Kevin Spacey, House of Cards
Outstanding Performance by a Female Actor in a Drama Series: Viola Davis, How to Get Away with Murder
Outstanding Performance by a Male Actor in a Comedy Series: Jeffrey Tambor, Transparent
Outstanding Performance by a Female Actor in a Comedy Series: Uzo Aduba, Orange is the New Black
Outstanding Performance by an Ensemble in a Drama Series: Downton Abbey 
Outstanding Performance by an Ensemble in a Comedy Series: Orange is the New Black 
Outstanding Action Performance by a Stunt Ensemble in a Television Series: Game of Thrones