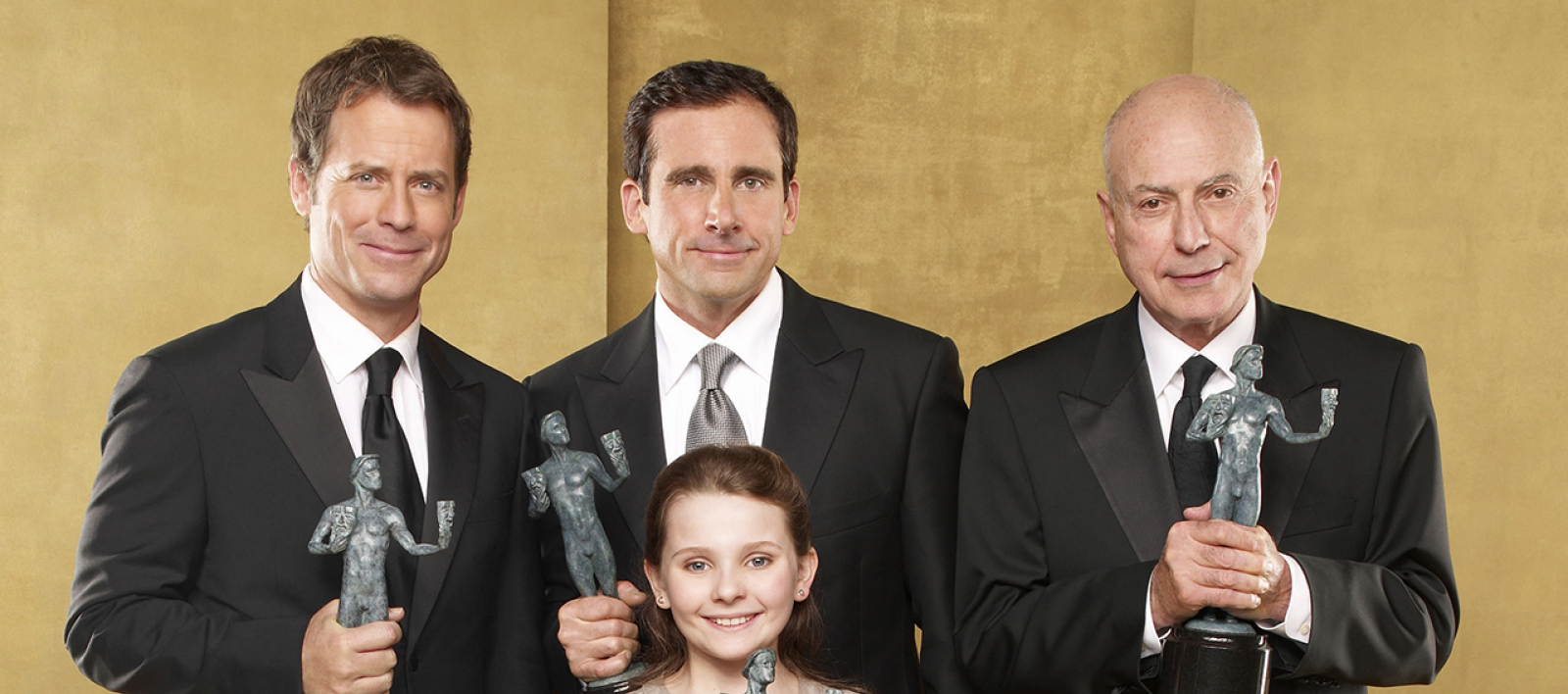 Morning drizzle gave way to a sun-kissed Southern California afternoon as film and television's leading actors walked down a media-packed red carpet on their way to celebrating 2006's finest performances on Sunday, Jan. 28, 2007. The live simulcast from the Los Angeles Shrine Exposition Center on TNT and TBS brought the Screen Actors Guild Awards® its highest ratings ever on cable.
The production design and décor for the 13th Annual Screen Actors Guild Awards contrasted old world theatricality with the modern mechanics required to capture the moving image.
On stage and in custom-made chandeliers above, hand-draped translucent chiffon created flowing classic forms over a skeleton of aluminum trusses, such as one would find on a movie set or television studio.
The magic of lighting transformed these humble materials into a glamorous background and created a new mood and look for each segment of the show.
A warm standing ovation greeted SAG's 43nd Life Achievement Award recipient Julie Andrews, who was presented SAG's highest honor by Dick Van Dyke, following filmed tribute introduced by Anne Hathaway.
Continuing the SAG Awards™ tradition of spotlighting the Guild's diverse talent, Kiefer Sutherland introduced a salute to "Actors Who Are Heard but Not Seen."
For the eleventh consecutive year PEOPLE magazine and the Entertainment Industry Foundation (EIF) celebrated actors' work both on and off the screen by hosting the official SAG Awards™ Gala. On the backlot of the Shrine, in a tent with no visible means of support, billows of mocha fabric punctuated by violet conversation groups and blue Belgian hydrangeas provided a serene background for meeting, mingling, dining and dancing to a special performance by Grammy-winning singer-songwriter John Legend.