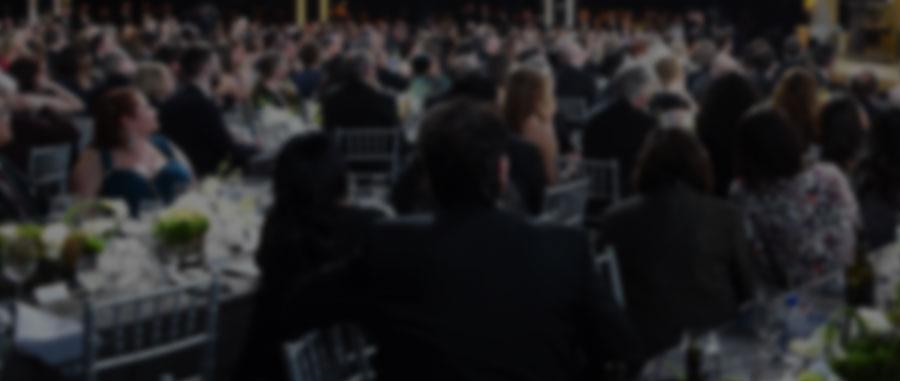 Voting and Attending Screenings
Voting for the Screen Actors Guild Awards® is done in two stages. The first, nominations balloting, is voted on by two nominating committees. These nominating committees are selected at random by computer each year. The second stage of voting, the final balloting, begins once the nominations are announced December 17, 2009.
FINAL BALLOTING
Final ballots were prepared and mailed on December 29, 2009 to the entire active, paid-up Guild membership. To be eligible to receive a ballot, your November 2009 dues must have been paid -- and any address changes be submitted to the Guild -- by December 15, 2009.
Please keep your ballot in a safe place until you have an opportunity to vote. If voting by mail, we must receive your ballot IN THE ENCLOSED SAG AWARDS RETURN ENVELOPE provided by our elections firm, Integrity Voting Systems, by 12 Noon on Thursday, January 21, 2010. ??
We are also offering again this year the option to cast your vote online at https://www.ivsballot.com/sagawardsfinal.  You will need your membership number and PIN to log-in.   Your PIN can be found above the movie code number on your ballot stub.  The PIN and movie code numbers can also be found on the return envelope in your voter packet.

Seeing SAG Award Nominated Films
The films listed below have performances that have been nominated for the 16th Annual Screen Actors Guild Awards.  Please continue to check back to this page as we are updating it regularly during the voting period .
Click on the title of the nominated film to link to the screening schedules the studios have provided.  The links are special websites the studios have provided for our members.  Please note, films are not available in all areas.  We have encouraged the studios to accommodate as many members in as many areas as possible but films are not available in every city.  If a title is not linked, please be patient in order to allow the studios to plan their screenings and check back regularly as we will be updating this page throughout the voting period.
** Below are links to other studio web sites that will be providing information on nominated films.  When you click on any of the links, you will be transferred outside the Screen Actors Guild Awards website. Screen Actors Guild Awards, LLC and Screen Actors Guild make no representation or warranty about any other Internet site you may access. Such Internet sites are independent of the Screen Actors Guild Awards and the Awards and the Guild have no control over their operation**
A SINGLE MAN
AN EDUCATION
CRAZY HEART?
INGLOURIOUS BASTERDS
INVICTUS
JULIE & JULIA??
NINE
PRECIOUS: BASED ON THE NOVEL "PUSH" BY SAPPHIRE??
THE BLIND SIDE
THE HURT LOCKER
THE LAST STATION
THE LOVELY BONES
THE MESSENGER
UP IN THE AIR
We have confirmed the following films will be sent to members on DVD (only those members eligible to vote will receive DVD mailings):
AN EDUCATION, INGLOURIOUS BASTERDS, JULIE & JULIA, PRECIOUS, and UP IN THE AIR
Movie Cash Coupons:  Only members eligible to vote will be able to download coupons.  Your individual move code number is printed on your ballot, just below your individual pin number, which allows you to vote on-line.  The movie code number will allow you to go to a special movie cash web page that has been set up for eligible SAG members to download coupons for selected films offered by the studios.  Please note:  Your code is valid for one time use only.  When you go to the Movie Cash site you will need to make all your title selections and be prepared to print out all your coupons at one time. Your code will not work a second time.  The coupons are valid at participating theaters only.  You can find a listing of participating theaters on the Movie Cash website.  ??To download the Movie Cash coupons, please go to the special Movie Cash website at http://emoviecash.com/awardscode Please have your movie code ready and be prepared to print out the coupons when you log on.
If you haven't already, you may also visit www.sagawardsRSVP.org to register your email address to receive Awards updates and screening notifications throughout the voting period.  Please read the instructions carefully before registering.
16th Annual Screen Actors Guild Awards will be simulcast live on TNT and TBS Saturday, January 23, 2010.  Please watch!
If you have further questions about screenings, mailings, nominations or final voting, please contact the Awards Office at awardsinfo@sagawards.org or (310) 235-1030.