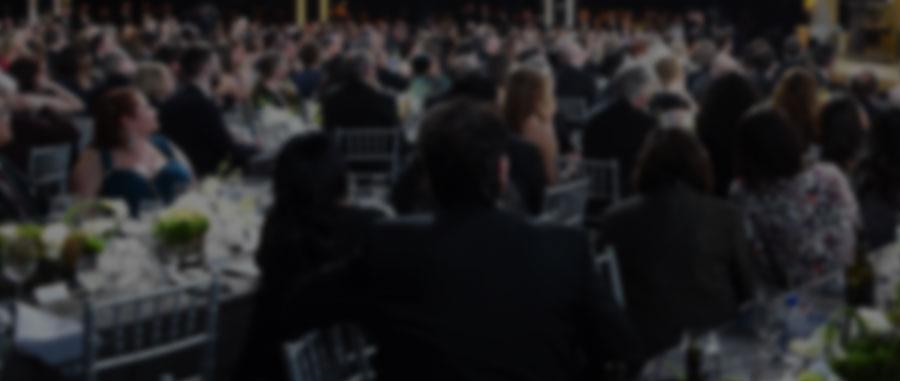 Tickets to the SAG Awards®, Hawaiian Vacation Package, Red Carpet Fan Bleacher Seats, Autographed Celebrity Collectibles, and Astounding Experiences will be Auctioned to the Public at www.sagawards.org/auction to Benefit the SAG Foundation

            Los Angeles, California (December 9, 2009) – The Screen Actors Guild Awards® kicks off the first of its three online auctions to benefit the SAG Foundation at www.sagawards.org/auction with a Holiday Auction on Thursday, Dec. 10, 2009. Coming up in January will be the Red Carpet Bleacher Seat auction from Jan. 4-11, 2010 will offer fans the opportunity to cheer the 16th Annual SAG Awards®' nominees and presenters as they make their way down the red carpet. The Ceremony auction that launches Jan. 21-29 will feature one-of-a kind experiences and memorabilia donated by our nominees and their films and television programs.
The SAG Foundation is currently celebrating its 25th year. The annual online SAG Awards Auctions help make possible the Foundation's nationwide children's literacy programs now reaching 100,000 children per week through BookPALS (Performing Artists for Literacy in Schools) and Storyline Online, the Foundation's Actors Center and Foundation programs providing emergency relief to members in economic distress, emergency funds for members with catastrophic illnesses, video and audio preservation of the creative legacy of SAG members and scholarships for performers and their children. (For details, visit www.sagfoundation.org and www.bookpals.net.)
The Holiday Auction opens Thursday, Dec. 10 at 9 a.m. PT at www.sagawards.org/auction or www.clothesoffourback.com/sagawards. The auction will stay open for eight days and close at 5 p.m, PT on Friday, Dec 18, 2009. The List of items in the Holiday Auction is organized below by Vacation Packages, Experiences and Autographed Memorabilia and Collectibles.
Experiences:
SAG Awards VIP Package with two tickets to the SAG Awards Ceremony & Gala, two coach tickets on United Airlines, a three-night stay at the Ritz Carlton, Marina del Rey and a SAG Awards Backstage Tour during rehearsals

Meet and greet with Betty White at SAG Awards rehearsals

Backstage Tour during SAG Awards rehearsals for four people

Red Carpet Fan Bleacher Seats (two seats)

Red Carpet Fan Bleacher Seats (four seats)

"The Jay Leno Show" audience seats for two

"Chelsea Lately" two VIP tickets at a live taping

Lunch with TV Guide Magazine Editor in Chief, Debra Birnbaum and Executive Editor, Craig Tomashoff

TV Guide Network's Red Carpet Ready Makeover

Joe Cipriano offers a two-hour personal one-on-one voice-over experience and a signed copy of his book Secrets of Voice Over Success

Party Planning consultation

 

with Awards Event Supervisor Andrea Wyn Schall and a free downloadable version of her book Budget Bash
Hollyscoop makeover and interview on the red carpet
Vacation Packages:
Tahitian escape at the Hilton Moorea Lagoon Resort & Spa for 5 nights in a water bungalow

Hawaiian Vacation at the Four Seasons Resort Maui at Wailea. Winner receives

for four nights for two in an Ocean View Room

.

Champagne Taittinger offers a private tour and tasting through the cellars located in Reims, France.

Dry Creek Vineyard Dream Tasting, Tour and lunch in Dry Creek Valley in Sonoma County

Autographed Memorabilia & Collectibles:
Michael Jackson's "This Is It" CD autographed by Kenny Ortega

Mariah Carey, Paula Patton, Gabourey Sidibe & Lee Daniels autographed "Thank You Mr. Falker" book

Brad Pitt and other cast members autographed an

 

"Inglorious Basterds" poster

"Sherlock Holmes" poster autographed by Robert Downey Jr.

"The Blind Side" poster signed by Sandra Bullock

"Brothers" poster signed by Natalie Portman and Ryan Kavanaugh

"The Lovely Bones" poster signed by:  Peter Jackson, Stanley Tucci, Saoirse Ronan, Mark Walhberg, Susan Sarandon, Rose McIver and Michael Imperioli.

"Up in the Air" poster signed by George Clooney, Jason Reitman, Anna Kendrick and Melanie Lynski

"The Boys Are Back" poster autographed by Clive Owen

"An Education" mounted poster signed by Peter Sarsgaard and Carey Mulligan

"A Serious Man" mounted poster signed by Michael Stuhlbarg

"The Closer" photo autographed by Kyra Sedgwick

"Dark Blue" photo autographed by Dylan McDermott, Omari Hardwick, Logan Marshall-Green and Nicki Aycox

"30 Rock" Calendar and Season 2 DVD Signed by Jane Krakowski, Jack McBrayer, Dot Com and casting director, Jennifer McNamara

"Glee" script and photo signed by Chris Colfer, Lea Michele, Jenna Ushkowitz, Amber Riley, Kevin McHale

"Glee" photo signed by Chris Colfer, Jenna Ushkowitz, Cory Monteith, Amber Riley, Kevin McHale

"House" photo signed by Hugh Laurie, Omar Epps, Jesse Spencer, Jennifer Morrison, Peter Jacobson, Lisa Edelstein, Robert Sean Leonard, Olivia Wilde

"House" script signed by Hugh Laurie, Jesse Spencer, Lisa Edelstein, Omar Epps, Robert Sean Leonard, Peter Jacobson, Olivia Wilde

The Private Lives of Pippa Lee poster signed by Blake Lively and director Rebecca Miller

"Amelia" promotional

 

picture book

"Proof" mounted poster signed by Gwyneth Paltrow

"One Hour Photo" mounted poster signed by Robin Williams

"Rachel Getting Married" mounted poster by Rosemarie DeWitt

"Michael Clayton" poster signed by Tilda Swinton

"Stephanie Daley" poster signed by Tilda Swinton, Timothy Hutton, Amber Tamblyn

"Kinsey" poster signed by Liam Neeson, Laura Linney, Peter Sarsgaard, John Lithgow, Lynn Redgrave

"Elegy" poster signed by Dennis Hopper

"Easy Rider" poster signed Dennis Hopper

"Max Payne" poster signed by Chris "Ludacris" Bridges, Mark Wahlberg, Mila Kunis and Beau Bridges as well as a bottle of Conjure Cognac donated by Chris "Ludacris" Bridges, signed by Chris and fellow cast members Mark Wahlberg and Mila Kunis

"The Fast and the Furious" jacket that was worn by Rick Yune

"The Damned United" poster signed by Michael Sheen

"Whatever Works" mounted poster signed by Patricia Clarkson

"Big Fan" poster signed by Patton Oswalt

"Leverage" mounted poster signed by Timothy Hutton

"World's Greatest Dad" poster signed by Robin Williams, Bobcat Goldthwait

Print signed by "American Primitive" cast and filmmakers including Tate Donovan, Anne Ramsay, Danielle Savre, Susan Anspach, producer Suzan Crowley, writer/director Gwen Wynne

"The Greatest American Hero" poster signed by William Katt, Michael Pare, Connie Sellecca, Robert Culp, creator Stephen J Cannell, stuntman Dennis "Danger" Madalone, John Tesh

"Towelhead" mounted poster signed by Peter MacDissi, Summer Bishil, writer/director Alan Ball

"I Can't Think Straight" poster signed by Sheetal Sheth

"The Dukes" poster signed by Robert Davi

"Canvas" poster signed by Joe Pantoliano, Devon Gearhart, writer/director Joseph Greco

"DARE" mounted poster signed by Emmy Rossum and Zach Gilford

"About A Boy" press booklet singed by Hugh Grant

"It's a Wonderful Life" book (small) signed by Karolyn Grimes (ZuZu), Carol Coombs (Janie), Jimmy Hawkins (Tommy), Argentina Brunetti (Mrs. Martini)

"The Nightmare Before Christmas" book signed by Tim Burton

"District 9" poster autographed by Sharlto Copley

"Looking for Palladin" poster

"Poltergeist" DVD signed by JoBeth Williams

"Major League: Back to the Minors" posters autographed by Scott Bakula

"Johnny Angel" record autographed by Shelley Faberes

"Spin Out" "Girl Happy" and "Clambake" artwork signed by Shelley Faberes

12th Annual SAG Award Show Poster signed by Rena Owen, Shirley MacLaine, Robert Patrick, Ian McShane, Rachel Weisz, Heath Ledger, Michelle Williams, Danny Huston

SAG Awards® tote bag signed by Christian Slater

SAG Awards tote bag signed by Alyson Hannigan

SAG Awards logo'ed collectibles including a black backpack, 11th tote bag and 12th-16th hats in various colors

Variety

Gift Basket including one-year digital subscription and logo'ed collectibles

"Extra" set visit and gift basket

Columbia men's red snowboarding jacket size large, Columbia women's red snowboarding jacket size medium, Columbia women's pink snowboarding jacket size small featured in a People magazine holiday gift guide
Fans who love to see their favorite stars on the SAG Awards red carpet will have the chance from Jan. 4-11 to win tickets in the Red Carpet Bleacher Auction.  Up for bid are 15 sets of two seats and 15 sets of four seats. Winners will be able to take pictures
The third and final auction, the Ceremony Auction that revolves around the nominated actors and ensembles, will start Jan. 21 and close on Jan. 29, 2010. In previous years the auction has included autographed scripts and posters, wardrobe and props and set visits to studios. This auction will also offer great items and experiences from the hot, up-to-the minute entertainment news outlets, including "E! News," "Entertainment Tonight" and "Extra." Also up for bid will be SAG Awards memorabilia including tote bags, hats and this year's production team gift. Additional auction items will be announced throughout January.
The Screen Actors Guild Awards auction to benefit the SAG Foundation is managed by Clothes Off Our Back at www.clothesoffourback.com/sagawards and Screen Actors Guild Awards.
"The 16th Annual Screen Actors Guild Awards" will be produced by Jeff Margolis Productions in association with Screen Actors Guild Awards®, LLC. Jeff Margolis is the executive producer and director. Kathy Connell is the producer. JoBeth Williams, Daryl Anderson, Scott Bakula, Shelley Fabares and Paul Napier are producers for SAG. Gloria Fujita O'Brien and Mick McCullough are supervising producers. Benn Fleishman is executive in charge of production. More information is available online at www.sagawards.org.
Screen Actors Guild is the nation's largest labor union representing working actors. Established in 1933, SAG has a rich history in the American labor movement, from standing up to studios to break long-term engagement contracts in the 1940s to fighting for artists' rights amid the digital revolution sweeping the entertainment industry in the 21st century. With 20 branches nationwide, SAG represents more than 120,000 actors who work in film and digital theatrical motion pictures and television programs, commercials, video games, industrials, Internet and all new media formats. The Guild exists to enhance actors' working conditions, compensation and benefits and to be a powerful, unified voice on behalf of artists' rights. Headquartered in Los Angeles, SAG is a proud affiliate of the AFL-CIO. More information is available online at www.sag.org.
TBS, a division of Turner Broadcasting System, Inc., is television's top-rated comedy network.  It serves as home to such original comedy series as "My Boys," Tyler Perry's "House of Payne" and "Meet the Browns," as well as the upcoming "Neighbors from Hell"; late-night series like "Lopez Tonight," starring George Lopez, and "The Very Funny Show," hosted by Tim Meadows; hot contemporary comedies like "The Office," "My Name is Earl," "Family Guy" and "Seinfeld"; specials like "Funniest Commercials of the Year"; special events, including star-studded comedy festivals in Chicago and Las Vegas; blockbuster movies; and hosted movie showcases.
Turner Network Television (TNT), one of cable's top-rated networks, is television's destination for drama and home to such original series as the acclaimed and highly popular detective drama "The Closer," starring Kyra Sedgwick; "Men of a Certain Age," starring Ray Romano, Andre Braugher and Scott Bakula; "Saving Grace," starring Holly Hunter; "Leverage," starring Timothy Hutton; "HawthoRNe," with Jada Pinkett Smith; and "Dark Blue" starring Dylan McDermott, as well as the newly acquired "Southland." TNT also presents such powerful dramas, such as "Bones," "CSI: NY" and "Numb3rs"; broadcast premiere movies; compelling primetime specials, such as the "Screen Actors Guild Awards(r)"; and championship sports coverage, including NASCAR and the NBA. TNT is available in high-definition.
Turner Broadcasting System, Inc., a Time Warner company, creates and programs branded news, entertainment, animation and young adult media environments on television and other platforms for consumers around the world.