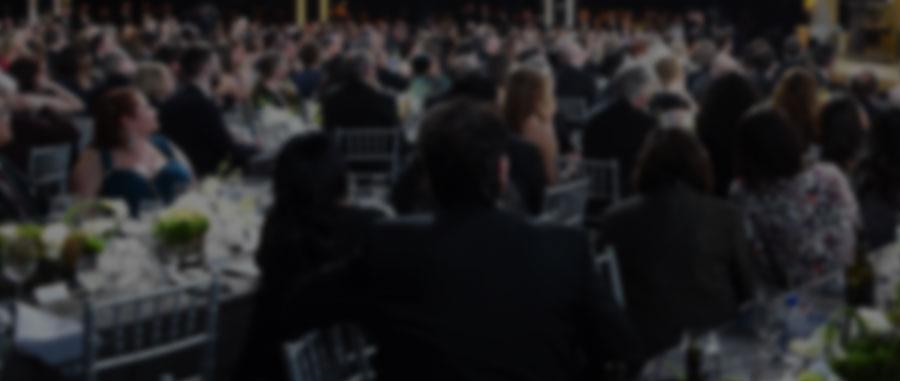 Screen Actors Guild Awards ® Partners with the Environmental Media Association
To Green the 15th Annual SAG Awards®

Awards to Focus on Recycling and Composting in First Step for a Zero Waste Event

Screen Actors Guild Awards® to Air on TBS and TNT on Sunday, January 25, 2009

 
Los Angeles (Jan. 13, 2009)  – The Screen Actors Guild Awards® and the Environmental Media Association (EMA) announced today that they have partnered to green the 15th Annual SAG Awards®.  This year's awards will focus on recycling, composting and reusable materials in the show's first step to a zero waste event.  The awards will be the first of an ongoing effort to produce an environmentally friendly event as possible. 
The 15th Annual Screen Actors Guild Awards® will be simulcast live from the Los Angeles Shrine Exposition at 8 p.m. ET/PT, 7 p.m. CT, 6 p.m. MT. An encore presentation will air on TNT at 11 p.m. (ET/PT).  For satellite and HD viewers, the live presentation can be seen on TBS and TNT at 8 p.m. (ET)/5 p.m. (PT), while the encore can be seen on TNT at 11 p.m. (ET)/8 p.m. (PT).
The SAG Awards and EMA have been working together to establish initial best practices for this ongoing effort.  Highlights include:
•    Comprehensive recycling program in all production offices and at the Shrine, along with communications to vendors to participate in the program
•    Awards stage recycled and reused each year
•    Composting of all food and flowers for the Awards and Gala
•    Limiting production printing and utilizing double-sided printing where possible
•    Printing on recycled paper for production documents
•    Gala's menu to feature local, fresh, organic, humanely treated and sustainable ingredients
•    Donation of any excess food from awards and Gala
•    Red carpet and step and repeat reused for multiple awards
•    All furniture, draperies and flooring for the Gala are reused or recycled
In addition to the first steps around the production, this year's crew gift will communicate an environmental message and include a BPA free reusable union-made water bottle and CFLs donated by So Cal Edison.
"We are thrilled to work with SAG on this year's awards, and they have made a strong commitment to producing an environmentally friendly awards show," said Debbie Levin, President, Environmental Media Association.  "We look forward to working with them in the ensuing years to achieve their goal to create a zero waste event."
"Reducing the environmental impact of the SAG Awards was an important goal for us this year," explained SAG Awards Producer Kathy Connell "The Environmental Media Association's expertise and support has been instrumental in helping us take steps to achieve that objective. We are pleased to have begun such a productive partnership as we strive to 'go green.'"
About the Screen Actors Guild Awards®
The 15th Annual Screen Actors Guild Awards will be produced by Jeff Margolis Productions in association with Screen Actors Guild Awards®, LLC. Jeff Margolis is the executive producer and Kathy Connell is the producer. Yale Summers, Daryl Anderson, Shelley Fabares, Paul Napier and JoBeth Williams are producers for SAG. Gloria Fujita O'Brien and Mick McCullough are supervising producers. Benn Fleishman is executive in charge of production. More information is online at www.sagawards.org.
Screen Actors Guild (SAG) is the nation's largest labor union representing working actors. Established in 1933, SAG has a rich history in the American labor movement, from standing up to studios to break long-term engagement contracts in the 1940s to fighting for artists' rights amid the digital revolution sweeping the entertainment industry in the 21st century. With 20 branches nationwide, SAG represents nearly 120,000 working actors in motion pictures, television, commercials, industrials, video games, Internet and all new media formats.  The Guild exists to enhance actors' working conditions, compensation and benefits and to be a powerful, unified voice on behalf of artists' rights. Headquartered in Los Angeles, SAG is a proud affiliate of the AFL-CIO. More information is available online at www.sag.org.?
About EMA
EMA is dedicated to harnessing the power of celebrity and the media to promote sustainable lifestyles and believes through positive role modeling the entertainment community can inspire consumers to take action. The organization has grown into a diverse group of industry professionals from film, television and music dedicated to the mission of promoting environmental awareness through the entertainment business and the media.  EMA serves as a valuable link between the entertainment industry and the environmental community.
- 30 -