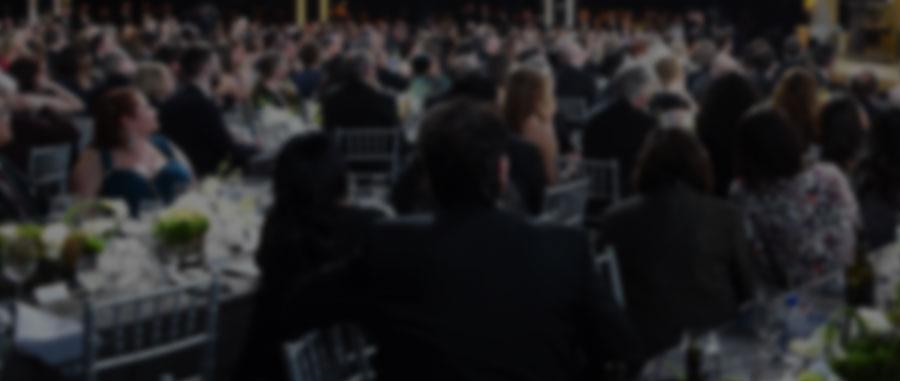 2009 SAG Awards® to be Simulcast Sunday, Jan. 25 on TNT and TBS at 8 p.m. ET/PT, 7 p.m. CT, 6 p.m. MT
LOS ANGELES (Jan. 21, 2009) – Forest Whitaker will present Screen Actors Guild's 45th Life Achievement Award to James Earl Jones at the 15th Annual Screen Actors Guild Awards®, executive producer and director Jeff Margolis announced today.
The 2009 SAG Awards® ceremony will be simulcast live nationally on TNT and TBS on Sunday, Jan. 25, 2009 at 8 p.m. ET/PT, 7 p.m. CT and 6 p.m. MT from the Los Angeles Shrine Exposition Center. An encore presentation will air on TNT at 11 p.m. (ET/PT).  For satellite and HD viewers, the live presentation can be seen on TBS and TNT at 8 p.m. (ET)/5 p.m. (PT), while the encore can be seen on TNT at 11 p.m. (ET)/8 p.m. (PT).
Whitaker joins a growing roster of actors who will honor their colleagues at the 15th Annual Screen Actors Guild Awards that already includes Christina Applegate, Angela Bassett, Jon Hamm, John Krasinski, Eric McCormack, Kyra Sedgwick and William Shatner.
Screen Actors Guild is honoring James Earl Jones for his career achievement and humanitarian accomplishments.  Past recipients of SAG's Life Achievement Award include Charles Durning, Julie Andrews, Shirley Temple Black, James Garner, Karl Malden, Clint Eastwood, Edward Asner, Ossie Davis and Ruby Dee, Sidney Poitier, Kirk Douglas, Elizabeth Taylor, Angela Lansbury, Robert Redford and George Burns.
Forest Whitaker and James Earl Jones first starred together in 1996 in the television biopic "Rebound: The Life of Earl 'The Goat' Manigault," which won a San Francisco International Film Festival Award and was nominated for an NAACP Image Award. They collaborated again in 2001 in the Emmy Award-winning television adaptation of Anne Rice's "Feast of All Saints."  
Whitaker's definitive performance as Ugandan military dictator Idi Amin in "The Last King of Scotland" earned him his first Actor®, as well as an Oscar®, Golden Globe® Award, BAFTA Film Award, Broadcast Film Critics Association Award and an NAACP Image Award, among others.  Whitaker has also received two Actor nominations for his work on the made-for-television movies "Deacons for Defense" and "The Enemy Within."  He received Emmy®s for his guest starring performance on "ER" and as co-executive producer of the TNT telefilm "Door to Door." His prolific credits include the critically-acclaimed films "The Great Debaters," "Bird" and "The Crying Game," as well as box office hits such as "Panic Room," "Phenomenon," "Good Morning, Vietnam," "A Rage In Harlem," "Platoon" and "The Color of Money."  As a director, he helmed box office hit "Waiting To Exhale," starring ensemble cast Whitney Houston, Angela Bassett, Loretta Devine and Lela Rochon, in addition to the Sandra Bullock starrer "Hope Floats" and "First Daughter," starring Katie Holmes.  In 2008, Whitaker wrapped filming on "Where the Wild Things Are" with director Spike Jonze.  Whitaker is also in post-production for the film "Winged Creatures," and recently completed filming "Powder Blue" and "Repossession Mambo."  Whitaker can next be seen in the upcoming "Hurricane Season," and is currently filming "My Own Love Song" opposite Renee Zellweger.
Jones' work in front of the cameras and on stage is as imposing as his magnificent basso profundo. He has appeared in countless television, film and stage productions over his 53-year career, including such films as the "Star Wars" trilogy, the "Lion King" films, "Primary Colors," "Jefferson in Paris," "The Sandlot," "Clear and Present Danger," "The Hunt for Red October" and "Patriot Games," "Gang Related," "Field of Dreams," "Coming to America," "The Greatest," "Claudine," and many others.  His stature as one of the greatest actors of the past half-century has been underscored by numerous accolades. He received the National Medal of Arts in 1992 and a decade later was a Kennedy Center Honoree. Screen Actors Guild previously honored Jones in 1995 with an Actor nomination for his portrayal of South African priest Stephen Kumalo in the film adaptation of the Alan Paton classic, "Cry, the Beloved Country."  His role as Gabriel Bird on the television series "Gabriel's Fire" earned him an Emmy, NAACP Image Award, and a Golden Globe nomination.
In 1969, Jones won a Tony® for his breakthrough role as boxer Jack Johnson in the Broadway hit, "The Great White Hope." His work in the 1970 film adaptation also garnered him an Oscar nomination and a Golden Globe and landed him on the cover of "Newsweek." He won a second Tony in 1987 for August Wilson's "Fences," in which he played a former baseball player who finds it difficult to communicate with his son, and a Tony nomination in 1995 for the critically acclaimed revival of "On Golden Pond," playing crotchety Norman Thayer opposite Leslie Uggams. Jones returned to Broadway this year to portray Big Daddy in a revival of "Cat On A Hot Tin Roof," starring with Terrance Howard, Anika Noni Rose and Phylicia Rashad.
The 15th Annual Screen Actors Guild Awards will be produced by Jeff Margolis Productions in association with Screen Actors Guild Awards®, LLC. Jeff Margolis is the executive producer and director. Kathy Connell is the producer. JoBeth Williams, Daryl Anderson, Shelley Fabares, Paul Napier and Yale Summers are producers for SAG. Gloria Fujita O'Brien and Mick McCullough are supervising producers. Benn Fleishman is executive in charge of production. More information is available online at www.sagawards.org.
Screen Actors Guild is the nation's largest labor union representing working actors. Established in 1933, SAG has a rich history in the American labor movement, from standing up to studios to break long-term engagement contracts in the 1940s to fighting for artists' rights amid the digital revolution sweeping the entertainment industry in the 21st century. With 20 branches nationwide, SAG represents more than 120,000 actors who work in film, television, industrials, commercials, video games, music videos and all other new media formats. The Guild exists to enhance actors' working conditions, compensation and benefits and to be a powerful, unified voice on behalf of artists' rights. SAG is a proud affiliate of the AFL-CIO. More information is available online at www.sag.org.
TBS, a division of Turner Broadcasting System, Inc., is television's top-rated comedy network.  It serves as home to such original comedy series as "My Boys," "The Bill Engvall Show," "Tyler Perry's House of Payne," "10 Items or Less" and "Frank TV"; hot contemporary comedies like "The Office," "My Name is Earl," "Sex and the City," "Everybody Loves Raymond," "Family Guy," "King of Queens," "Seinfeld" and "Friends"; specials like "Funniest Commercials of the Year"; special events, such as "The Comedy Festival" in Las Vegas and "Just For Laughs: A Very Funny Festival" in Chicago; blockbuster movies; and hosted movie showcases.  TBS is available in high-definition.
Turner Network Television (TNT), television's destination for drama and one of cable's top-rated networks, offers original movies and series, including the acclaimed and highly popular detective drama "The Closer," starring Kyra Sedgwick; "Saving Grace," starring Holly Hunter; "Raising the Bar," starring Mark-Paul Gosselaar, Gloria Reuben and Jane Kaczmarek; "Leverage," starring Timothy Hutton; and "Trust Me," starring Eric McCormack and Tom Cavanagh. TNT is also home to powerful one-hour dramas, such as "Bones," "Cold Case," "Law & Order," "Without a Trace," "ER" and "Charmed"; broadcast premiere movies; compelling primetime specials, such as the Screen Actors Guild Awards®; and championship sports coverage, including NASCAR and the NBA.  TNT is available in high-definition.
Turner Broadcasting System, Inc., a Time Warner company, creates and programs branded news, entertainment, animation and young adult media environments on television and other platforms for consumers around the world.
- 30 -