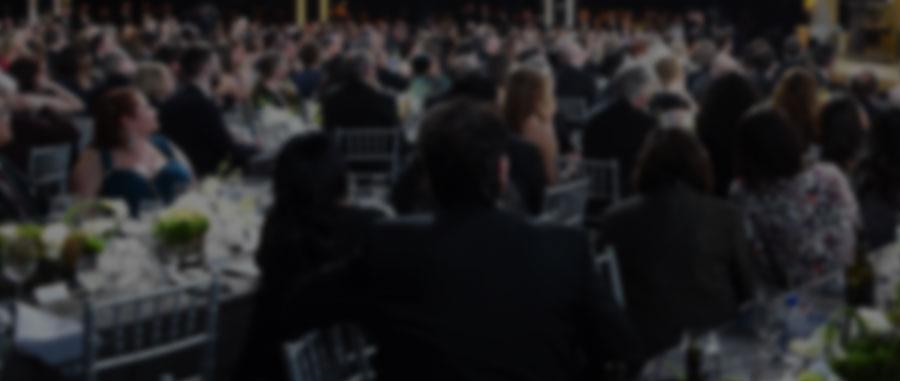 2009 SAG Awards® to be Simulcast Sunday, Jan. 25, on TNT and TBS at 8 p.m. ET/PT, 7 p.m. CT, 6 p.m. MT

LOS ANGELES (January 19, 2009) – Christina Applegate, Angela Bassett, Jon Hamm, John Krasinski, Eric McCormack and Kyra Sedgwick will be presenters at the 15th Annual Screen Actors Guild Awards®, executive producer and director Jeff Margolis announced today.  The 2009 SAG Awards® ceremony will be simulcast live nationally on TNT and TBS on Sunday, Jan. 25, 2009 at 8 p.m. ET/PT, 7 p.m. CT and 6 p.m. MT from the Los Angeles Shrine Exposition Center. An encore presentation will air on TNT at 11 p.m. (ET/PT).  For satellite and HD viewers, the live presentation can be seen on TBS and TNT at 8 p.m. (ET)/5 p.m. (PT), while the encore can be seen on TNT at 11 p.m. (ET)/8 p.m. (PT).
Two-time Actor® nominee Christina Applegate's portrayal of Samantha Neely on the hit ABC comedy "Samantha Who?" earned two SAG Awards nominations for Outstanding Performance by a Female Actor in a Comedy Series (2009, 2008); two Golden Globe® nods and an Emmy® nomination. Applegate first gained widespread attention on "Married with Children."  Her comedy series, "Jesse," garnered Applegate a 1999 Golden Globe nomination. Her guest starring appearance on "Friends" earned an Emmy Award in 2003, and a nomination in 2004 for reprising her guest role on the show. Applegate's Broadway debut in the musical "Sweet Charity" in 2005 earned her a lead actress Tony Award nomination.
Actor nominee Angela Bassett portrays Dr. Cate Banfield on NBC's "ER." In her latest film, the biopic "Notorious," Bassett stars as Voletta Wallace, mother of slain rapper Christopher "Notorious B.I.G."  Wallace.   In addition, Bassett will star opposite Danny Glover in Giancarlo Esposito's directorial debut, "Gospel Hill." Bassett was last seen in Rod Lurie's political thriller "Nothing But The Truth" and starring opposite Rick Fox in Tyler Perry's romantic family comedy "Meet the Browns."  An Academy Award nominee for her portrayal of Tina Turner in "What's Love Got to Do With It," Bassett received a SAG Award nomination in 2002 for Outstanding Performance by a Female Actor in a Television Movie or Miniseries for the title role of Louisiana juke joint owner Ruby Delacroix in "Ruby's Bucket of Blood."
Four-time SAG Awards nominee Jon Hamm portrays Don Draper on AMC's hit drama series "Mad Men."  Hamm is nominated for the second consecutive year for Outstanding Performance by a Male Actor in a Drama series, as well as as a member of the "Mad Men" ensemble. The role also earned him a Golden Globe Award in 2008 and a nomination in 2009; as well as 2008 Emmy and TCA Award nominations. Hamm can currently be seen on the big screen opposite Keanu Reeves, Jennifer Connelly and Kathy Bates in the sci-fi remake of "The Day the Earth Stood Still." He also recently wrapped production on the independent thriller "The Boy in the Box" with Josh Lucas.
Two-time ensemble Actor Award winner John Krasinski portrays Jim Halpert on NBC's "The Office."  Nominated for the third consecutive year, "The Office" cast earned Actors for outstanding comedy ensemble performance in 2007 and 2008. "The Office" also garnered an Emmy® for Outstanding Comedy Series in 2006 and 2007 as well as a Golden Globe nomination in 2007. Krasinski's recent film credits include "Leatherheads," "Shrek the Third," and "License to Wed." Krasinski's directorial debut, "Brief Interviews with Hideous Men," is premiering at Sundance.  He will next be seen in the Sam Mendes film "Away We Go." 
Eric McCormack's comic portrayal of title character Will Truman in NBC's long-running "Will & Grace" earned him an Emmy® and five Golden Globe nominations. Along with his fellow "Will & Grace" cast members, McCormack was honored with an Actor in 2001 as well as four nominations for Outstanding Performance by an Ensemble in a Comedy Series. McCormack next stars in the new TNT drama, "Trust Me," with Tom Cavanagh, which premieres on Monday, Jan. 26 at 10/9c. McCormack was seen earlier this year in the Emmy-nominated A&E miniseries "The Andromeda Strain."  Also upcoming for McCormack are the indie sci-fi thriller "Alien Trespass" and the romantic comedy "My One and Only," opposite Renee Zellweger and Kevin Bacon.
Seven-time SAG Award nominee Kyra Sedgwick portrays Deputy Chief Brenda Johnson on TNT's blockbuster series "The Closer" and serves as an executive producer.  Sedgwick is nominated for Outstanding Female Actor in a Drama Series for her work on "The Closer," her fourth nomination in this category, with previous nods in 2008, 2007 and 2006.  "The Closer" ensemble, previously nominated in 2008 and 2006, is celebrating its third Actor® nomination this year. Sedgwick's role on "The Closer" also earned her a best actress Golden Globe in 2007 and Golden Globe nominations in  2006, 2008 and 2007; Emmy® nominations in 2006, 2007 and 2008; and a 2006 TCA Award nomination. She earned Golden Globe nominations for her supporting performance in the 1995 feature "Something to Talk About" and in 1992 for her lead performance in the telefilm "Miss Rose White." Sedgwick can be seen in the upcoming futuristic thriller "Game," starring Gerard Butler and Michael C. Hall.  Sedgwick's other film credits include "Cavedweller," for which she received a 2005 Independent Spirit Award nomination for Best Actress; "The Woodsman," co-starring husband Kevin Bacon; and "Personal Velocity," which won the Dramatic Grand Jury Prize at the 2002 Sundance Film Festival.  
The 15th Annual Screen Actors Guild Awards is produced by Jeff Margolis Productions in association with Screen Actors Guild Awards®, LLC. Jeff Margolis is the executive producer and director. Kathy Connell is the producer. JoBeth Williams, Daryl Anderson, Shelley Fabares, Paul Napier and Yale Summers are producers for SAG. Gloria Fujita O'Brien and Mick McCullough are supervising producers. Benn Fleishman is executive in charge of production. More information is available online at www.sagawards.org.
Screen Actors Guild is the nation's largest labor union representing working actors. Established in 1933, SAG has a rich history in the American labor movement, from standing up to studios to break long-term engagement contracts in the 1940s to fighting for artists' rights amid the digital revolution sweeping the entertainment industry in the 21st century. With 20 branches nationwide, SAG represents more than 120,000 actors who work in film, television, industrials, commercials, video games, music videos, and all other new media formats. The Guild exists to enhance actors' working conditions, compensation and benefits and to be a powerful, unified voice on behalf of artists' rights. SAG is a proud affiliate of the AFL-CIO. More information is available online at www.sag.org.
TBS, a division of Turner Broadcasting System, Inc., is television's top-rated comedy network.  It serves as home to such original comedy series as "My Boys," "The Bill Engvall Show," "Tyler Perry's House of Payne," "10 Items or Less" and "Frank TV"; hot contemporary comedies like "The Office," "My Name is Earl," "Sex and the City," "Everybody Loves Raymond," "Family Guy," "King of Queens," "Seinfeld" and "Friends"; specials like "Funniest Commercials of the Year"; special events, such as "The Comedy Festival" in Las Vegas and "Just For Laughs: A Very Funny Festival" in Chicago; blockbuster movies; and hosted movie showcases.  TBS is available in high-definition.
Turner Network Television (TNT), television's destination for drama and one of cable's top-rated networks, offers original movies and series, including the acclaimed and highly popular detective drama "The Closer," starring Kyra Sedgwick; "Saving Grace," starring Holly Hunter; "Raising the Bar," starring Mark-Paul Gosselaar, Gloria Reuben and Jane Kaczmarek; "Leverage," starring Timothy Hutton; and "Trust Me," starring Eric McCormack and Tom Cavanagh. TNT is also home to powerful one-hour dramas, such as "Bones," "Cold Case," "Law & Order," "Without a Trace," "ER" and "Charmed"; broadcast premiere movies; compelling primetime specials, such as the Screen Actors Guild Awards®; and championship sports coverage, including NASCAR and the NBA.  TNT is available in high-definition.
Turner Broadcasting System, Inc., a Time Warner company, creates and programs branded news, entertainment, animation and young adult media environments on television and other platforms for consumers around the world.